329. Best albums of the 2010s
Where did the decade go? Here are my 20 favourite albums over the past 10 years. 
In the previous two decades, my choice of best album was completely obvious and clear-cut: OK Computer in the 1990s and In Rainbows in the 2000s. This decade lacked such a standout album, so it wasn't easy to settle on a ranking at the top. Although, for a change, Radiohead didn't come in at number 1, they came close.
My top 10 is a testament to longevity, as half of the acts started performing in the 1960s (Bowie, Crimson, Beatles) or the 1970s (Wire, Costello). But there are also acts on the full list of 20 who emerged in each of the subsequent decades.
The criterion used for the ranking is how much I love these albums, so it's totally subjective, and others would have completely different lists. The point is to raise awareness of some great music that might otherwise have escaped your notice. I know from some of the feedback I got for the equivalent list 10 years ago that it did achieve that for some people.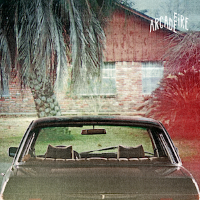 1. The Suburbs by Arcade Fire (2010). Arcade Fire's third album was a fantastic surprise. Creative, but highly accessible and memorable pop/rock songs. Consistently wonderful throughout. An album that I was actually excited to play, and still love. And it surprised everybody even more by winning the Grammy Award for album of the year in 2011. The competition was Lady Gaga, Eminem, Katy Perry and Lady Antebellum (whoever that is).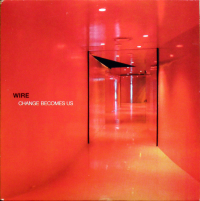 2. Change Become Us by Wire (2013). I am well aware that most readers of my blog will never have heard of the band Wire, and that's a real shame. Their third album, 154 (1979), was extraordinarily creative and compelling. It is still one of my all-time favourites. Over the following 30 years they broke up a couple of times, and made some pretty ordinary albums, but starting in 2009 they've released a series of gems. This is the best, and it's almost as good as 154.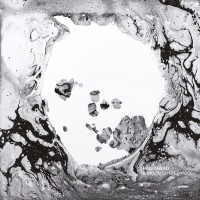 3. A Moon Shaped Pool by Radiohead (2016). Another stunningly beautiful album from the world's greatest and most creative existing band (noting that The Beatles continue to have regular releases and to top charts with ease without actually existing). This is gentler than their previous albums, but it's not easy listening.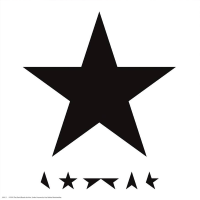 4. Blackstar by David Bowie (2016). Speaking of not existing, Bowie died two days after the release of this stunning album, his best since his heyday in the 1970s. It really seems that he intended to go out with the strongest possible creative statement, and he fully delivered.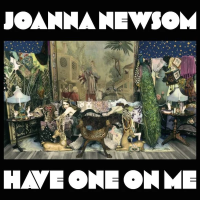 5. Have One On Me by Joanna Newsom (2010). There is so much music in this triple album, and not just in terms of duration. These are gorgeous but rather complex songs that take time to really get fully into, but it is so worth putting in the effort. Her beautiful vocals (reminiscent of early Kate Bush) are accompanied by her harp and piano playing, plus a backing band that really understands this music and adds value to it.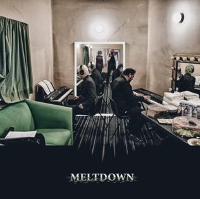 6. Meltdown: Live in Mexico City by King Crimson (2018). King Crimson have been going for 50 years in a series of radically different incarnations, with the only common denominator being guitarist Robert Fripp. He seemed to retire in 2008, but then in 2014 created a new version of KC with seven members (there are eight on this album), playing wonderfully challenging and virtuosic music from across their whole career, plus new material. In the past five years they've put out a bunch of live albums that are all incredible. This triple album is almost an arbitrary choice amongst them, chosen because it includes a high-quality video of one of the concerts from which the album is drawn.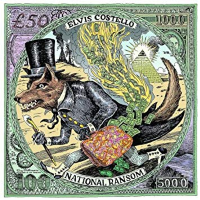 7. National Ransom by Elvis Costello (2010). Elvis claimed for a while that this would be his last studio album. If that had been true, it would have been a great one to go out on. Remarkably eclectic, great songs, great performances throughout, and with Elvis in outstanding voice.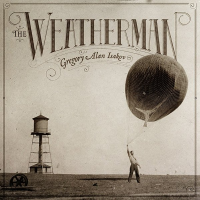 8. The Weatherman by Gregory Alan Isakov (2013). Excellent gentle folky/country album of thoughtful and beatiful songs.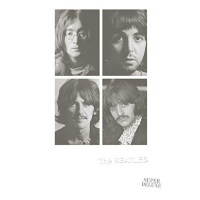 9. The Beatles (White Album) Super Deluxe Version by The Beatles (2018). I should be clear that this ranking of number 9 relates to the bonus material provided with this Super Deluxe Version of the album. The original album from 1968 would be number 1 on my list for any year or any decade. The bonus material includes a CD of acoustic demos and three CDs of outtakes from the recording sessions, which provide fantastic insights into the recording of the world's best-ever album. If you know the album, you'll know how appropriate it is that it came in at number 9.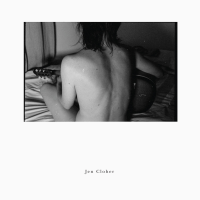 10. Jen Cloher by Jen Cloher (2017). I bought this on the strength of a five-star review in The Guardian, and found that that rating is fully justified.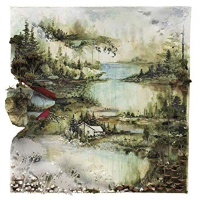 11. Bon Iver by Bon Iver (2011). Not quite as good as the first Bon Iver album, which featured on my list of best albums of the noughties, but much better than his subsequent albums, which go too far into electronics for my taste.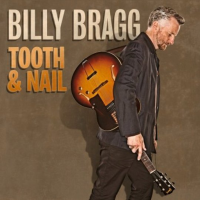 12. Tooth and Nail by Billy Bragg (2013). I've loved a few Billy Bragg albums down the years (and that means down more than 40 years), but I think this might be his very best. I see it's been described as Americana and Alt-Country, and those labels seem to fit. How somebody as thoroughly English as Billy can create Americana is a good question.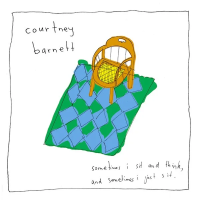 13. Sometimes I Sit and Think, and Sometime I Just Sit by Courtney Barnett (2015). I first saw Courtney Barnett when she was Billy Bragg's support act at the Perth Concert Hall in 2014, and I loved what she was doing immediately. That was just a solo gig, but her first album has a full band. The album did not disappoint. It didn't disappoint a whole lot of other people either, and Courtney rapidly became one of Australia's most successfuly and best respected music exports. She was nominated for a Grammy Award for best new act. The second time I saw her in concert was when she was the guitar player in Jen Cloher's band (they are a couple).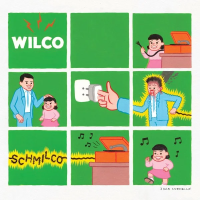 14. Schmilco by Wilco (2016). Wilco never disappoints. As well as their great albums, their live shows are fantastic. This gentle album was my favourite Wilco release of the decade.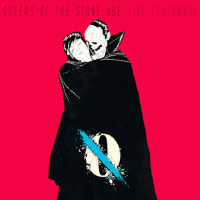 15. … Like Clockwork by Queens of the Stone Age (2013). This was not a gentle release. The usual high-quality heavy rock approach from QOTSA. Arguably their best collection of songs.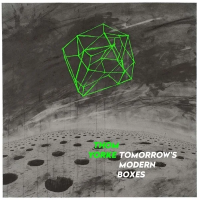 16. Tomorrow's Modern Boxes by Thom Yorke (2014). I generally don't like electronica or dance music much, but there is something compelling about this album, in classic Thom Yorke off-kilter style.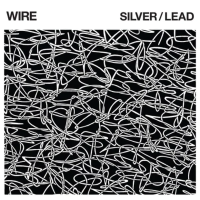 17. Silver/Lead by Wire (2105). Another Wire album on the list. Another great collection of heavy but melodic music.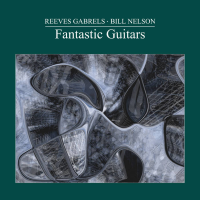 18. Fantastic Guitars by Reeves Gabrels and Bill Nelson (2014). Reeves used to play guitar for David Bowie. Bill played guitar and sang in Be Bop Deluxe. They combine beautifully on this collection of instrumental guitar music.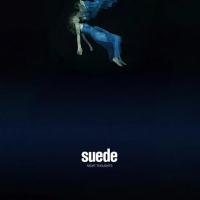 19. Night Music by Suede (2016). After their hugely successful early phase from 1993 to 2003, Suede broke up. After a long break they reformed and released excellent albums in 2013, 2016 and 2019. This is my favourite of the three. I also recommend the autobiography published by lead singer Brett Anderson in 2018, titled "Coal Black Mornings". There is now a second volume of the autobiography, but I haven't read that yet.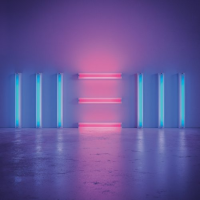 20. New by Paul McCartney (2013). Paul's best album since 1982. He used four fairly young producers to give the album a modern sound, and for me it really works. I love the sound of it, and the songs and arrangements are great. The cover is pretty neat too.