265 – Fossil fuel subsidies
Amidst all the discussions about carbon taxes and emissions trading schemes for mitigating climate change, we hear very little about fossil fuel subsidies. You'd be forgiven for not knowing that they are, in fact, enormous.
This matters for several reasons, including that these subsidies encourage increased use of fossil fuels. From the perspective of climate-change policy, fossil-fuel subsidies make things even worse than they need to be. Climate policies are intended to push us in one direction, but fossil-fuel subsidies are pushing us in the opposite direction. It's like running a race but starting well behind the start line.
I was surprised to learn that Australia has one of the highest levels of fossil fuel subsidies in the OECD, totalling US$8.5 billion of budgetary support and tax expenditures in 2011.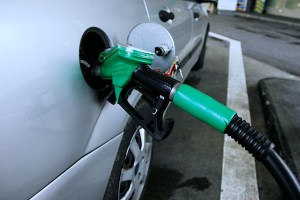 We have a bewildering array of schemes that subsidise fossil fuels. Federal subsidies include exemptions from crude oil excise for condensate, a reduced excise rate on aviation fuel, and the clean coal fund, plus there are numerous schemes at the state level. The biggest subsidy by far is the Fuel Tax Credits program, which provided almost $6 billion dollars of support to businesses for their fuel use in 2011.
Our total level of subsidies is behind the USA ($13 billion) but ahead of some economies that are much bigger than ours: Germany ($7 billion), the UK ($7 billion) and France ($4 billion).
We are told by our national government that our carbon tax is cripplingly expensive and has to go, but in 2012-13 it collected only $4.9 billion, not much more than half the cost of our fossil fuel subsidies. For some reason, the subsidies are not considered too expensive for us to bear. The most cost-effective way to make a start on reducing carbon emissions would probably be to remove these subsidies. At the same time, it would help to reduce our budget deficit.
The problem is even worse outside the OECD, with some staggeringly large subsidy programmes in Egypt ($19 billion), China ($20 billion), Russia ($23 billion), Venezuela ($24 billion), India ($34 billion), Saudi Arabia ($46 billion) and Iran ($65 billion). In Venezuela, fuel at the retail level is almost free – just a few cents per litre.
Fuel subsidies in these countries are often justified as a form of assistance to poor people, but it's a really dumb way to try to help them. For one thing, most of the benefits go to people who are not poor. Secondly, the greatest needs of poor people might be something other than fuel – food or education, for example. Thirdly, big subsidies hold countries back economically, which ultimately is bad for poor people.
Getting rid of them is really hard, though, because the beneficiaries are used to them and see them as entitlements. Sometimes the subsidies are targeted at special interest groups, like farmers, who would fight really hard against any attempt to remove them.
It's another illustration of the adage that we shouldn't put any major policy in place that we might later want to remove, because special interests take hold and use the political system to defeat the public interest.
Further reading
Burniaux, J.M. and Chateau, J. (2011). Mitigation Potential of Removing Fossil Fuel Subsidies: A General Equilibrium Assessment, OECD, Paris, IDEAS page
OECD (2012). Inventory of Estimated Budgetary Support and Tax Expenditures for Fossil Fuels 2013, OECD, Paris, here
Whitley, S. (2013). Time to change the game: Fossil fuel subsidies and climate, Overseas Development Institute, here