311. 162 Beatles' Albums Ranked
The Beatles, together, solo or with other collaborators, have released 162 albums between 1963 and 2020, averaging almost three per year. Here I rank them all, as well as providing some brief background about each album and a score from 1 to 10.
Of the 60 years since The Beatles' first album, there have only been two years when there was no new Beatles or solo album released: 1985 and 2016. The quality of their first decade of releases was extraordinary; four of their albums (all between 1966 and 1969) are regularly rated amongst the best 10 or so albums of all time. The quality range for their work outside The Beatles is much greater. A few of their solo albums rank with their 1960s work, but most don't.
I've given each album a score on this scale: 1 Excruciating; 2 Extremely bad; 3 Very poor; 4 Poor; 5 Fair; 6 Good; 7 Very good; 8 Excellent; 9 Exceptional; 10 Indispensable (among the best albums of all time). Interestingly, there are examples of each of the possible scores (from 1 to 10) among the albums. Assignment of these scores to the albums is, of course, completely subjective.
I have not included compilations, remixed albums or re-issues as separate albums. I have included major box-set reissues that include CDs of previously unreleased material. The rankings and ratings provided for these are for the bonus material rather than the original albums, which are ranked separately. I have not included any of the early Beatles albums released in the US (from Meet The Beatles through to Revolver (US version)), as they were just messed up versions of the far-superior British albums and are best forgotten.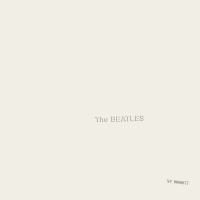 1. The Beatles (commonly known as the White Album) by The Beatles, 22 November 1968. Incredibly eclectic double album of incredible songs. They were composing great songs at a speed that is hard to believe. Most of them were written during a meditation course in India in March/April 1968. So many highlights, and only a couple of duds; they're forgivable given all the riches provided here. Their producer, George Martin, wanted to trim it down to a single album of the best songs, but there are far too many wonderful tracks here for that. The album illustrates the way the Beatles avoided standing still creatively. They stepped back from their trend over 1966-1967 of increasingly elaborate and complex arrangements for a more direct and simple approach, as reflected in the audacious record sleeve. The album also reflects the growing fragmentation of the group after 10 years of extreme closeness. John, Paul and George each focused on recording their own songs, sometimes in different studios at the same time. Score 10.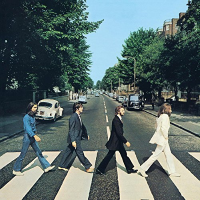 2. Abbey Road by The Beatles, 26 September 1969. Sounds forever contemporary. After the unhappy experience of recording Let It Be, the Beatles decided to return to something more like their previous approach, using the studio to its utmost and working as a unified band. The result, if not their best, is very close to it. Perhaps their most consistently brilliant album. Highlights include "Something" and the long medley on side 2, but it is almost all outstanding. Most people cite "Maxwell's Silver Hammer" as the weakest link, but I think it's best viewed as "one for the kids" (despite the macabre subject matter). I was a kid when I first heard it, so I have a soft spot for it. The album includes their first use on record of a synthesiser (the same synthesiser as George had already used on his album Electronic Sound), and they demonstrate remarkable restraint and good taste in how they use it. Then, having completed recording the album, at their absolute peak, they broke up. Score 10.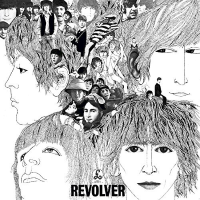 3. Revolver by The Beatles, 5 August 1966. An extraordinary leap forward in creativity and originality, by four young men whose average age was 24. The album where they really started to innovate in the studio. Modern artists are still reaping the benefits. Paul's very best collection of songs on a Beatles album, with three songs of unrivalled genius. John's "Tomorrow Never Knows" is utterly extraordinary. George also contributes his first great song, "Taxman", which includes the most blistering guitar solo on any Beatles song, played by Paul! Score 10. These days it seems common to declare that this is one's favourite Beatles album. Previously it was Sgt. Pepper. They are both incredible albums, but in my view neither is as good as their later albums released in 1968 and 1969.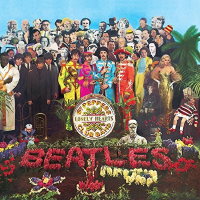 4. Sgt. Pepper's Lonely Hearts Club Band by The Beatles, 1 June 1967. Consolidates the recording innovations of Revolver and goes miles further again. An all-out attempt to maximise the innovation – it seemed like they could do absolutely anything – culminating in the spine chiller "A Day in the Life". It's hard to believe they did all this on a recorder with only four tracks. Fantastic sleeve art. First album to include the song lyrics on the sleeve. Had a massive impact at the time and has had an ongoing influence ever since, being voted the greatest album of all times in a number of major polls. Score 10.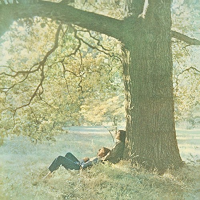 5. John Lennon/Plastic Ono Band by John Lennon/Plastic Ono Band, 11 December 1970. An absolutely astonishing and unique record. Perhaps the most relentlessly personal album ever released. Much of the album was John's response to having been neglected and abandoned by both of his parents. Following a round of "primal therapy" (a very dodgy form of psychotherapy), he lets out his pain and reflects on his life, his loves, and his current situation. Titles like "Mother", "Hold on John", "Isolation" and "I Found Out" give you the flavour. It's compelling and extremely moving. Following the last two songs, "God" (chills) and "My Mummy's Dead" (tears) it is pretty well impossible to play anything else for a while until you recover. The instrumentation is extremely sparse, with Ringo on drums (in possibly his best performances as a drummer) and Klaus Voormann (friend of The Beatles since 1960) on bass, so the Beatles links are strong, but there is little on the album that sounds like it could have been on a Beatles' album, or on any other album, for that matter. Score 10.
The two bonus tracks on some later versions of the album are jarringly out of place and should be skipped or deleted. There is a companion album called Yoko Ono/Plastic Ono Band, with Yoko singing with the same backing band (John, Ringo and Klaus), but that's very, very challenging listening. Not for the faint-hearted. Read my comments about Yoko's adverse influence on John's music at the end of this post.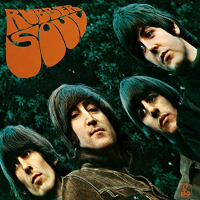 6. Rubber Soul by The Beatles, 3 December 1965. A huge step forward in use of the recording studio as an instrument. One of their most consistent albums in terms of quality. John particularly shines, with several highly personal and reflective songs, particularly "In My Life", "Norwegian Wood (This Bird Has Flown)" and "Nowhere Man". Continuing prominence of acoustic guitars (a trend that started on Help! under the influence of Bob Dylan), and they start to bring in different instruments (sitar) and experiment with sounds. Dylan was also an influence on their lyrics, which were now moving miles beyond the simple love songs of their early songs. In a spirit of creative competition, this album inspired Brian Wilson to create Pet Sounds. Score 10.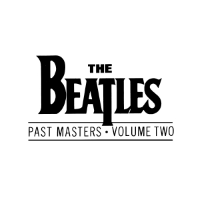 7. Past Masters, Volume Two by The Beatles, 7 March 1988. Collects later single A and B sides. Mark Lewisohn, the best Beatles biographer, thinks this is their best album, and it's a perfectly reasonable position to hold. As well as the most famous singles ("Hey Jude", "Let It Be", etc.) it includes fabulous B sides like "Rain", "Revolution" and "Don't Let Me Down", which were better than everybody else's A sides.  (For Past Masters, Volume One and Past Masters, Volume Two I'm violating my rule of excluding compilations, because they collate tracks that are not included on any of the original albums.) Score 10.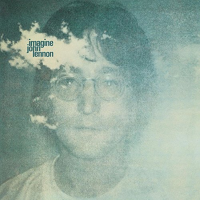 8. Imagine by John Lennon, 9 September 1971. Consistently brilliant, with his best post-Beatles song writing. The first three songs ("Imagine", Crippled Inside" and "Jealous Guy") are as good an opening as on any Beatles-related album. John never released anything remotely close to this good again. The only cloud is "How Do You Sleep?" which is such an incredibly bitter, unreasonable and unkind song, directed at Paul. It's a fantastic song, but a despicable act, which goes miles beyond Paul's mild prodding of John on Ram. George plays on it too – what was he thinking? The fact that Paul ever forgave them demonstrates a remarkable generosity on his part. His classy response was a good-humoured "very well thank you", and then he included "Dear Friend", a song for John, on Wildlife. In the circumstances, that was quite something. Score 10.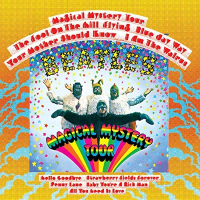 9. Magical Mystery Tour by The Beatles, 27 November 1967. This was the Beatles at their peak of creativity and it includes three of the best songs ever released by anyone — "Strawberry Fields Forever", "Penny Lane" and "I Am The Walrus" — which are enough on their own for my rating of 10. The album was collated by their US label Capitol from the British double e.p. of Magical Mystery Tour and three singles, but it worked so brilliantly that it was eventually released worldwide. Capitol meddled a lot with the Beatles' releases, and this was the only time it had a positive result. Score 10.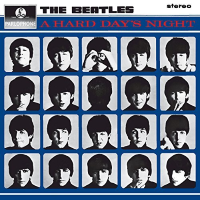 10. A Hard Day's Night by The Beatles, 10 July 1964. The best album from their first phase, this is the soundtrack from their first and best movie. It is the only Beatles album consisting solely of Lennon and McCartney songs, and the only one where the song writing was dominated by Lennon. Despite their incredible workload, the tight film-production deadline, and the pressure of following up their initial stellar success in the US, they pulled this off with apparent ease. It is consistently brilliant throughout – many of the album tracks could easily have been huge hit singles. Score 10.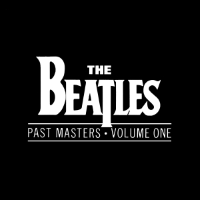 11. Past Masters, Volume One by The Beatles, 7 March 1988. Collects early single A and B sides and an e.p. that were not on the main albums. What an incredible collection. Includes their classic early singles such as "She Loves You", "I Want To Hold Your Hand", and "I Feel Fine", plus fabulous B sides like "I'll Get You", "This Boy", "She's a Woman" and "I'm Down". Other acts could only dream of having so many great tracks that they could 'waste' songs this good as B sides. Score 10.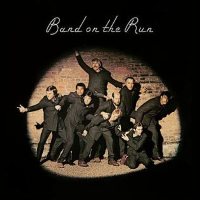 12. Band on the Run by Paul McCartney and Wings, 5 December 1973. Paul's most critically acclaimed solo (or at least post-Beatles) album, pulled out of the fire in difficult recording circumstances in Nigeria. (Two band members left just as they were leaving for Nigeria. Paul and Linda got mugged in Lagos and the demo tapes of all the songs were stolen. Local musicians accused them of stealing Nigerian culture, although there is nothing remotely African-sounding on the album.) It has lots of great songs, especially the title track. It has wonderful consistency of quality from start to finish. Score 10.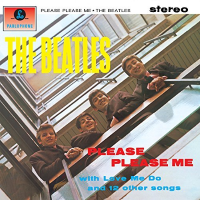 13. Please Please Me by The Beatles, 22 March 1963. Their first album bursts with youth, energy and great songs. Seems incredible that they could record 10 of these songs in one day, and do it so brilliantly with so little previous studio experience. The fact that George Martin proposed that they make this album at a point where they had only had one moderately successful single is itself remarkable – even successful pop bands in England at the time were usually only allowed to release singles. It was a gamble on George's part, and it paid off handsomely when the album spent seven months at number 1 in the UK. Score 10.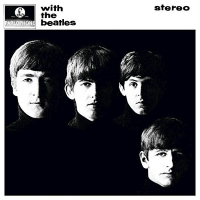 14. With The Beatles by The Beatles, 22 November 1963. The same energy as Please Please Me and more great songs, both Lennon-McCartney originals and some of their best covers. Showing even more confidence in the studio. Bracket this with contemporary singles "She Loves You" and "I Want To Hold Your Hand" and you have the height of Beatlemania in Britain. When you look at their work schedule for 1963, it is almost unbelievable that they had time to write and record this album. It replaced Please Please Me at number 1 in the UK and stayed there for another five months. The cover photo is terrific. (The Australian release used a much inferior cover design.) Score 10.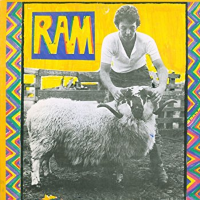 15. Ram by Paul and Linda McCartney, 17 May 1971. Despite the artist credit, it's obviously at least 99% Paul. Ram is a fantastic collection of pop/rock songs, including gems like "Uncle Albert/Admiral Halsey", "Heart of the Country" and "Eat at Home". It was under-appreciated when it came out, but now it is recognised as one of the best Beatles-related albums. Paul's singing on it is fantastic and I love the production – it really sparkles. The opening track "Too Many People" was the start of a highly ill-judged public spat between Paul and John, played out on songs from this era. Score 9.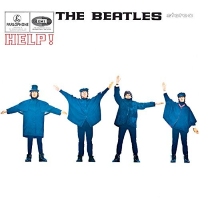 16. Help! by The Beatles, 6 August 1965. The time pressures were very slightly eased, and they came back from the disappointment of Beatles For Sale with another collection of fabulous songs, with only two covers (the last they ever recorded, apart from the fragment of "Maggie Mae" on Let It Be). Includes the most covered song in history, "Yesterday", and two other number 1's, "Help" and "Ticket to Ride". This was also the beginning of them doing more in the studio than just banging out songs more-or-less live. More acoustic guitar than previously, to great effect on songs like "You've Got to Hide Your Love Away" and "It's Only Love". Score 9.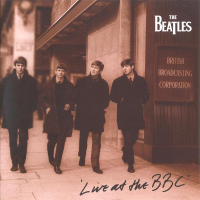 17. Live at the BBC by The Beatles, 30 November 1994. So many fantastic performances of early Beatles classics, plus a whole raft of songs that were otherwise unreleased on official albums. Some of these are better than many of the things they did release officially, especially "Soldier of Love" and "Some Other Guy". There were also three more BBC tracks on the "Baby It's You" CD single. "Soldier of Love" was in contention to be released as the single. It's a shame they didn't release it, as it's a better song, I reckon. Score 9. This album was the start of a boom in new releases of Beatles' archive material.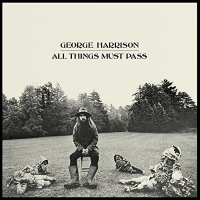 18. All Things Must Pass by George Harrison, 27 November 1970. A double album, including a huge backlog of fantastic songs that George hadn't been able to get onto a Beatles album (or in some cases had not presented to The Beatles for consideration). Songs like "My Sweet Lord", "What is Life", "Isn't it a Pity" and "Apple Scruffs" make it a classic. Unfortunately, it was a one-off. George was never able to bring so many great songs to an album again. To my ears, the album is marred by Phil Spector's wall-of-sound production on several of the tracks, particularly "Wah Wah", "Let it Down", "Awaiting On You All" and "Art of Dying". It doesn't help that these songs are weaker than the others on the album anyway. If this had been a single album omitting those tracks, it would have been a 10. As it is, it scores 9.
The accompanying bonus album of studio jams called Apple Jam is really boring (scores 3) but is easily ignored. There are also five nice bonus tracks on the 2001 CD re-issue.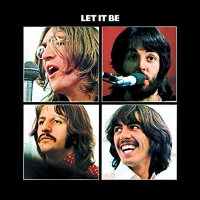 19. Let It Be by The Beatles, 8 May 1070. For the Beatles themselves, this was the least enjoyable of their records to make. The tensions that emerged, readily apparent in the Let It Be film, culminated in George leaving the group for a while and having to be coaxed back in. The album includes several classics, mostly by Paul, but also two or three of their weaker songs, mostly by John, who was having a dry patch following the fecundity of the White Album. His lack of songs is very understandable, as rehearsals and recording for Let It Be started only two months after the completion of the White Album. John's only really great song on Let It Be ("Across the Universe") was actually recorded two years before the rest of the album, at a time when he was bursting with great songs. Another of his compositions from this album, "One after 909", was written in 1960! Score 9.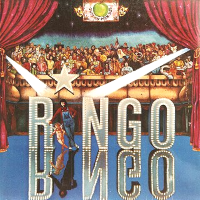 20. Ringo by Ringo Starr, 9 November 1973. This has excellent contributions (songs and playing) from the other three Beatles. It's a brilliant album – great songs and really well produced. One of the best of all the Beatles solo albums. And who would have thought that Ringo would have two #1 solo hits in the US, "Photograph" and "You're Sixteen" – more than John had until after his death! My favourites on this album are "I'm the Greatest" (written by John) and "You and Me (Babe)" (written by George and the Beatles' former personal assistant Mal Evans).  The weakest track is probably Paul's song, "Six O'Clock". Score 9.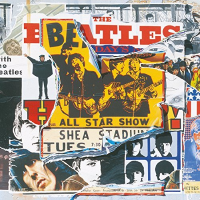 21. Anthology 2 by The Beatles, 18 March 1996. After resisting pressure to put out unreleased Beatles material for decades, they went to town with three fantastic Anthology double albums. This one includes the best unreleased songs, and the most interesting alternative versions. Contains new original song, "Real Love", recorded by The Threetles (Paul, George and Ringo) over the top of a mid-1970s demo by John. Other highlights are take 1 of "Strawberry Fields Forever" and the original version of "Tomorrow Never Knows", which at the time was called "Mark 1". Score 9.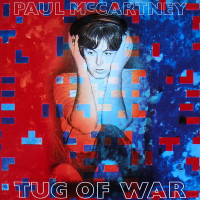 22. Tug of War by Paul McCartney, 26 April 1982. Consistently excellent album – one of his very best, with highlights like "Ballroom dancing", "Here Today" and the title track. Perhaps he was motivated by John's death to release a great record. According to my scores, it's the only Beatles solo album to score 9 in the 30-year stretch from 1973 (Band on the Run) to 2003 (Ringo Rama). Score 9.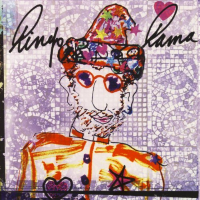 23. Ringo Rama by Ringo Starr, 25 March 2003. Out of the blue comes the best Beatles solo album for more than 20 years. I think it's close to being his best album, and it is one of the best solo albums by any of the Beatles. I particularly love the last two tracks, "Elizabeth Reigns" and "English Garden". Deserved to sell millions, but didn't. If it had been released in, say, 1972, when The Beatles were still masters of the universe, it would be recognised as a classic. Guest artists appearing on this one include Willie Nelson, Eric Clapton and Dave Gilmour from Pink Floyd. Score 9.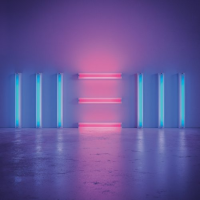 24. New by Paul McCartney, 14 October 2013. Paul's best album since 1982. Over that 31-year time frame, this is one of only two solo albums that I've given a score of 9, the other being Ringo Rama from 2003. He used four fairly young producers to give the album a modern sound, and for me it really works. I love the sound of it, and the songs and arrangements are great. The cover is pretty neat too. Score 9.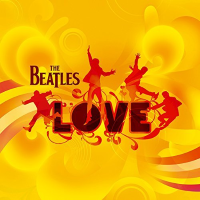 25. Love by The Beatles, 20 November 2006. Beatles songs, radically remixed and recombined ('mashed up'), with the Beatles' approval, to create new-sounding songs. This was done by George Martin's son, Giles, who has since been the main producer working on all Beatles' music projects. It's excellent, and a couple of these tracks are absolutely priceless: the orchestrated acoustic version of "While My Guitar Gently Weeps" (arranged by George Martin) and the mash up of "Tomorrow Never Knows" with "Within You Without You". There are also two bonus tracks available only on iTunes. Score 9.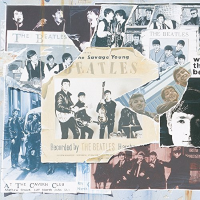 26. Anthology 1 by The Beatles, 20 November 1995. The wealth of new versions and even unreleased songs on the Anthology albums was overwhelming. This one includes gems such as the very first recordings of The Quarrymen (John's high-school band) and most of the Royal Variety Performance from 1963. It also includes their first new original song since 1970, "Free as a Bird", created by Paul, George and Ringo (The Threetles) playing over John's demo recording and composing some extra bits. Score 9.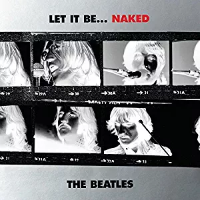 27. Let It Be … Naked by The Beatles, 17 November 2003. Nice new mixes of the Let It Be songs, shorn of their orchestral backing, and including different takes of "Don't Let Me Down" and "The Long and Winding Road" and a different guitar solo on "Let It Be". I welcome the inclusion of "Don't Let Me Down" and the exclusion of the two short songs "Dig It" and "Maggie Mae". But to be honest, if you have Let It Be, you don't really need this. The bonus disk provides 22 minutes of song and conversation snippets from rehearsals and sessions for the album. It includes a couple of songs they wrote in the 1950s which are otherwise unreleased. But it comes across as just snippents. It could have been so much better. Score 9.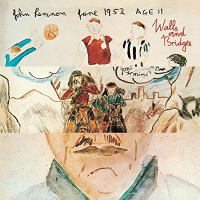 28. Walls and Bridges by John Lennon, 26 September 1974. John's last completely solo album of original songs – the remaining ones were either not original (Rock 'n' Roll) or not solo (Double Fantasy). Thankfully Walls and Bridges is a really good album. He was separated from Yoko, which may have helped. Highlights include "#9 Dream", "Bless You" and "Scared". I think those are almost his last great original songs – one more was released posthumously. This album includes his only US #1 single while he was alive, "Whatever Gets You Thru The Night". (Oddly, the single of "Imagine" had only made it to #3.) John bet with Elton John that "Whatever …" would not make it to #1, and I would have made that bet too because it is nowhere near being one of his best songs. Actually, I think it is the weakest song on this album. Score 9.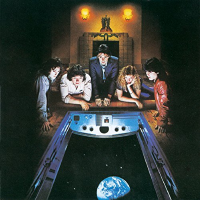 29. Back to the Egg by Wings, 24 May 1979. My second-favourite Wings album, although it included no hit singles and is probably their lowest selling record. It has more edge than any other McCartney post-Beatles album, possibly influenced by punk and new wave. This was the last Wings album. Several factors, including Paul's arrest in Japan for drug possession, contributed to his decision to go solo after this. Score 9.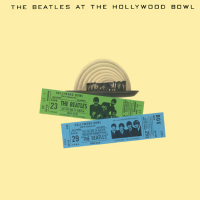 30.  At the Hollywood Bowl by The Beatles, 4 May 1977. It is magic to hear a fairly well-recorded live album from the height of their US success. The tracks are drawn from two concerts, in 1964 and 1965. They could still play, despite the mania and chaos that surrounded their concerts and the terrible sound systems. The mix is imperfect because of the limitations of the original recording, which used only three tracks, but it is still thrilling to hear. This album was unavailable for decades until 9 Sept 2016, when it was finally re-issued on CD with a different cover, a different album title (Live At the Hollywood Bowl), an improved mix and four bonus tracks. The re-release was timed to coincide with a new film, the documentary Eight Days A Week, about their touring years. Score 9.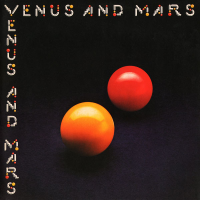 31. Venus and Mars by Wings, 27 May 1975. A great album with wonderful songs and production. The #1 hit was "Listen to What the Man Said", but it's consistently good throughout. Great cover too. This was from the era when packaging was getting really elaborate, with bonus posters and stickers thrown in. This album marked the start of Wings' commercial peak. They started their only world tour to promote this album (I saw them in Perth), continuing right through beyond the next album, Wings At the Speed of Sound. Score 8.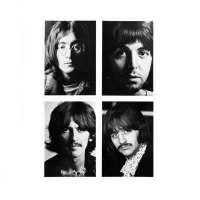 32. The Beatles (White Album) (Super Deluxe Edition), 9 November 2018. I was super excited to get this super deluxe version of my very favourite album, now with 102 tracks over six CDs and a Blu-Ray disk!! And I was not disappointed. I love the new mixes. The extra bass in "Back in the USSR" means it now rattles along like a steam train. "Dear Prudence" and "Long, Long, Long" are more beautiful than ever. The 27 acoustic demos recorded just before the album sessions started (20 of them not previously released) provide fantastic insights into the development of the songs. Above all, the three disks of outtakes from the recording sessions are just wonderful. They provide a treasure trove of alternative takes of the songs we know and love, sometimes in radically different forms. Highlights include a slow, brooding version of "Cry Baby Cry" and a simplified version of "Goodnight" accompanied by guitar and vocal harmonies rather than an orchestra. Hearing the original 10-minute version of "Revolution 1" and picking out the elements that ended up in "Revolution 9" is fascinating. Overall, this release reconfirms why I love the White Album so much. Score 8.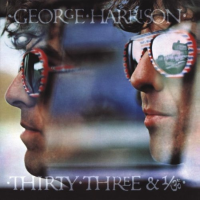 33. 33 1/3 by George Harrison, 19 November 1976. A consistently excellent collection of songs, nicely produced and recorded at George's home studio. George's last hit album for over a decade. Includes "This Song" and "Crackerbox Palace", both of which had great videos, produced by Eric Idle from Monty Python, before pop videos were all that common. "This Song" was about the plagiarism case against "My Sweet Lord" which George lost just before starting work on this album. Score 8.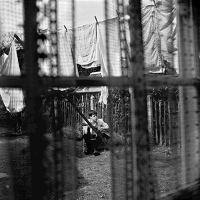 34. Chaos and Creation in the Backyard by Paul McCartney, 13 September 2005. An excellent late-period solo album. Unusually, Paul did not produce or co-produce the album, but instead handed those duties over to Radiohead's producer, Nigel Godrich, who seems to have improved Paul's quality control. Paul did, however, play most instruments on the album, like an impure version of the completely solo albums McCartney (1970) and McCartney II (1980), though this one is significantly better than those two. There were seven single B sides or bonus tracks on particular versions of the album. I love the cover – a 1960 photo of Paul taken by his brother Mike, in the back yard of their Liverpool house (which I've visited). 8.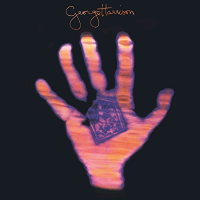 35. Living in the Material World  by George Harrison, 30 May 1973. George continues to shine, post Beatles. Great album, including "Give Me Love" (a US #1 hit) and "Don't Let Me Wait Too Long". To my ears it has a much better sound than All Things Must Pass, which suffers from being buried under Phil Spector's 'wall of sound' approach on some songs. George's interest in Hinduism is still quite prominent on this album, but the songs are good enough that it doesn't detract much. Score 8.
36. Beatles For Sale by The Beatles, 4 December 1964. The only time in their career that their incredibly punishing workload affected the quality of their recorded output. Given the lack of time to write original songs, they had to go back to including six covers (unlike A Hard Day's Night) and none of the 8 original songs included would make it into my list of their best 100 songs. Beatles for Sale was the only Beatles album that didn't involve a significant development from the previous album. If anything it was a step backwards, more rooted in the 1950s than any of their other albums. Although the music was disappointing by their own exceptional standards, I really love the cover photo. (On the original Australian release they dropped this for a really tasteless design.) Score 8.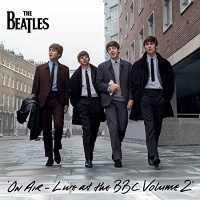 37. On Air: Live At The BBC, Volume 2 by The Beatles, 11 November 2013. Another huge collection of great performances from BBC radio, all from 1963 and 1964. 12 of these songs were included in different versions on Live at the BBC. Most of the rest are new versions of well-known Beatles songs. The only previously unreleased songs are "Beautiful Dreamer" and "I'm Talking About You". "Lend Me Your Comb" has a strange history. It was omitted from Live At The BBC (probably by mistake), but was mopped up on Anthology 1. Clearly it belongs on a BBC album, so its inclusion here is appropriate. Score 8.
38. Rock 'n' Roll by John Lennon, 17 February 1975. Excellent album of old rock 'n' roll covers. Highlights include "Stand by me" and "Slipping and sliding". This album's existence was due to a court case claiming that "Come Together" was too similar to a Chuck Berry song, "You Can't Catch Me". As part of the settlement, John agreed to record several songs published by Chuck Berry's publisher. But then the recording process was fraught, with co-producer Phil Spector kidnapping the master tapes from the first lot of sessions. John put the project on ice while he went and did Walls and Bridges, but then came back and finished it without Spector. Then Spector released a version of the album based on the original tapes, before John could get his version out. Given all that, the album worked out remarkably well. The cover is fantastic – a beautiful shot of John as a 20-year-old in Hamburg, with three blurry Beatles (Paul, George and Stuart) walking in front of him. Score 8.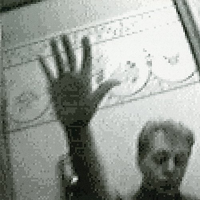 39. Driving Rain by Paul McCartney, 12 November 2001. One of my favourite Paul solo albums, even though it is one of his lowest-selling ones. It was recorded very quickly and has a distinctive feel – a bit rawer than most of his albums, and it works well. Many of the songs were written about or for his new partner Heather Mills, although that relationship soon fell apart quite spectacularly. I've noticed that this album tends to be ranked quite low on other people's ranked lists of McCartney albums, but I don't really understand that. To me, it's excellent, with a lot of really great songs included. Score 8.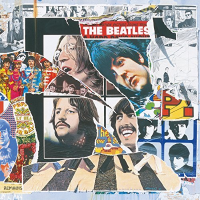 40. Anthology 3 by The Beatles, 28 October 1996. Another huge stash of previously unreleased material. Not quite up to the quality or interest of the other two Anthology sets, but still excellent. The acoustic demos for the White Album are terrific, as are Paul's versions of a couple of great songs he gave away: "Step Inside Love" (given to Cilla Black) and "Come And Get It" (given to Badfinger). The tracks from Let It Be are shorn of their orchestration, similar to how they would later appear on Let It Be … Naked. Score 8.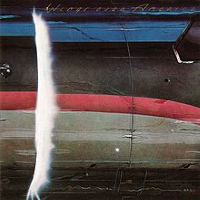 41. Wings Over America by Wings, 10 December 1976. The first of Paul's many live albums. Not as well recorded as some later ones, and some of Paul's later backing bands were more polished, but this album captures the excitement of Paul's first big tour since 1966. This came out at the commercial peak of Wings, and it became one of the very few triple albums to make #1 in the US. (All Things Must Pass was another one.) The versions of "Call me back again" and "Maybe I'm amazed" on here are stunning. I saw this version of Wings in Perth in 1975. Score 8.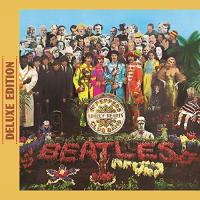 42. Sgt. Pepper's Lonely Hearts Club Band (Deluxe Edition) by The Beatles, 26 May 2017. Fifty years after its initial release, one of The Beatles' albums finally gets the deluxe-box-set treatment with lots of bonus tracks from the recording sessions. This was the first time one of their original albums had been remixed in a modern style. Includes two CDs with 33 takes from the recording sessions, 28 of which had never been officially released before. Then there is the mono album, which matters because it is the only version The Beatles themselves were involved in mixing. Includes several music videos and a documentary on DVD and Blueray. My score for the 28 new tracks is 8. They are all fascinating, but some of them only to an obsessive fan.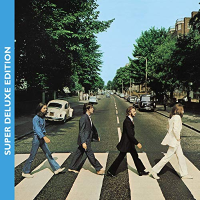 43. Abbey Road (Super Deluxe Edition) by The Beatles, 27 September 2019. Also 50 years after its initial release, here is another super-deluxe edition. This one has the original album remixed and two CDs with 23 outtakes from the original recording sessions. I really enjoy the package, though it's not quite as informative as the equivalent White Album and Sgt. Pepper release. Partly that just reflects that this album was recorded efficiently without the multitude of takes and experiments that marked the recording of the White Album and Sgt. Pepper. Score 8 for the new tracks.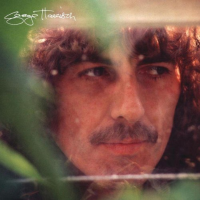 44. George Harrison by George Harrison, 20 February 1979. A relatively little-known album from George that is really great. Includes minor hit "If You Believe", which is probably the weakest song on it. Much better is his solo version of "Not Guilty", a song of his that was recorded by The Beatles in 1968 but dropped from the White Album. The original was quite rocky (it's on Anthology 3 or the Super Deluxe version of the White Album), but this one is quiet and largely acoustic. My favourites, though, are "Soft Hearted Hana" and "Dark Sweet Lady". Both gentle and absolutely lovely. Score 8.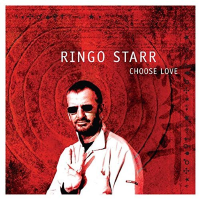 45. Choose Love by Ringo Starr, 7 June 2005. Ringo used the same producer and backing band as on his previous outstanding album Ringo Rama, and came up with another excellent collection. His singing is particularly good on this one, notably better than on his early records. Maybe he had been having singing coaching. Includes guests Billy Preston and Chrissie Hynde. Commercially it was a complete failure – there's no justice. Score 8.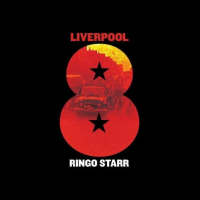 46. Liverpool 8 by Ringo Starr, 14 January 2008. Mark Hudson produced all of Ringo's albums from Vertical Man (1998) to this one, and he'd done a great job, salvaging Ringo's musical reputation from the depths. While recording this album they had a big falling out, and they haven't worked together since. This album was finished with another producer, Dave Stewart from The Eurythmics. Whoever is responsible, it's another excellent solo album. Starting with this album, Ringo has included one song about his early days on each album (the title track in this case). Score 8.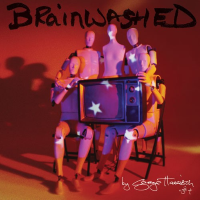 47. Brainwashed by George Harrison, 18 November 2002. Posthumously released final studio album from George. It's excellent. Highlights what a shame it was that he had not released any other solo albums for the previous 15 years. To some degree it is understandable as a lot happened to George in the intervening years: work with The Travelling Wilburys, business problems, lots of work on The Beatles' Anthology albums and TV series, his battle with throat cancer, and his lucky escape when attacked in his home by a knife-wielding maniac. Score 8.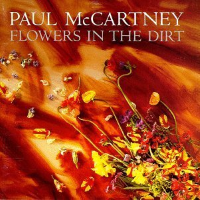 48. Flowers in the Dirt by Paul McCartney, 5 June 1989. The heart of this album is a set of 4 songs Paul co-wrote with Elvis Costello. This collaboration was not as earth-shattering as I hoped, but there are some excellent songs, and the production is really nice. This album spawned a US top 30 hit single, "My Brave Face", but after this, hits for Paul were non-existent until his 2015 collaborations with Kanye West. Other outstanding songs on the album include "That Day is Done", "Distractions" and "This One". If not for a few weak songs ("We Got Married", "Rough Ride", "Figure of Eight"), this would have been one of his best albums. Score 8.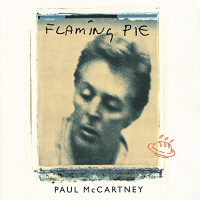 49. Flaming Pie by Paul McCartney, 5 May 1997. Paul was on a high in the wake of the huge success of the Beatles' Anthology TV series and albums. This excellent album was deservedly a US and UK number 2. Very good production and mostly excellent songs, although there is a bit of filler. Guest stars include Ringo, Jeff Lynne, Steve Miller and Paul's son James – almost as many guests as on a Ringo album. Score 8.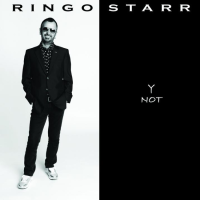 50. Y Not by Ringo Starr, 12 January 2010. Ringo never recovered his audience after his run of really dismal albums between 1977 and 1981, even though his later releases have been vastly better. This is the fourth studio album in a row from Ringo that sold almost no copies but are excellent. (Mostly anyway – "Who's Your Daddy" is risible.) It is the first one that he produced himself, and he does a surprisingly good job. The album includes another early-memory song, this time called "The Other Side of Liverpool". Guests include Paul McCartney, Joe Walsh and Ben Harper. Score 8.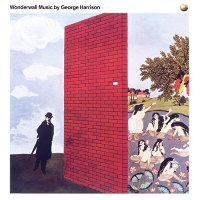 51. Wonderwall Music by George Harrison, 1 November 1968. Arguably, the first proper solo album by a Beatle (that is, one might reasonably consider that The Family Way by Paul is not a proper solo album) but it's an unusual one. A film soundtrack, all instrumental, with strong Indian influences and lots of Indian musicians. His son Dhani (himself a musician) rates this as George's best album. I wouldn't go that far, but it is excellent. Score 8.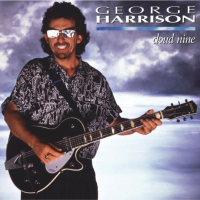 52. Cloud 9 by George Harrison, 2 November 1987. George's first album for five years, and his last solo studio album released while he was alive. It's one of his better ones. Consistently very good or better. Includes his last #1 single, "Got My Mind Set On You". Through the 1990s, there were persistent rumours that a new album by George would be released soon, but nothing was released until 2002, after his death. Score 8.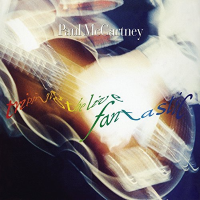 53. Tripping the Live Fantastic by Paul McCartney, 5 November 1990. A triple live album from the Flowers in the Dirt tour. Much better sound quality than Wings Over America. Fantastic performances and a wonderful mix of Beatles and solo songs. The big ending of "Golden Slumbers"-"Carry That Weight"-"The End" is especially powerful, and Paul still used it in 2017 to wrap up shows. Score 8. This was the last Beatles-related album I bought on Vinyl. The cover art and packaging are wonderful. After this, I bought CDs, and soon that was the only option, until the vinyl revival. It feels ironic that vinyl albums now cost 3 or 4 times the cost of the equivalent CD. When CDs came out, they were the more expensive option.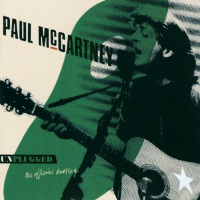 54. Unplugged by Paul McCartney, 20 May 1991. A nice acoustic live album to a studio audience. Interesting stories and good interaction with the audience. A really good selection of songs, including great versions of "We Can Work It Out", and "Here, There and Everywhere". Includes his first public performance of the first song he ever wrote, "I Lost My Little Girl". Great playing (on acoustic instruments). A couple of other songs from the show were released on the extended version of Off the Ground. Score 8.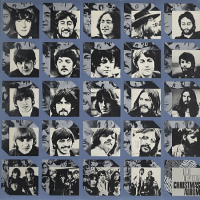 55. From Then to You (collected Christmas singles) by The Beatles, 18 December 1970. A great distillation of their humour, captured in seven Christmas flexi-disk singles released only to their fan club each year from 1963 to 1969. These singles chart their evolution beautifully from cheeky mop-tops to witty but more serious adults. In 1970 there was no new Christmas single available so they gave members this compilation. It was then unavailable for 47 years, except as a bootleg. It was re-released in December 2017 as a box set of colourful singles. Score 8.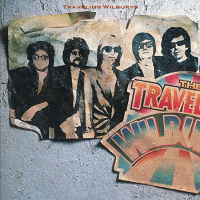 56. Volume 1 by The Travelling Wilburys, 18 October 1988. George having fun with his mates (Bob Dylan, Jeff Lynne, Tom Petty and Roy Orbison) and coming up with an excellent album, which won a Grammy. The band was formed to record one of George's songs, "Handle With Care" and it went so well that they decided to stay together and eventually recorded two albums (see also Volume 3). Score 8.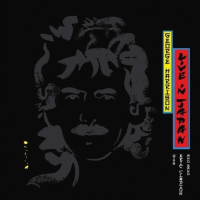 57. Live in Japan by George Harrison, 13 July 1992. George only toured as a solo artist once, in 1974. That was a stressful experience, not least because of serious problems with his voice, so as part of his withdrawal from being a rock star George gave up concerts entirely. Finally, in 1991 Eric Clapton convinced George to play some live shows in Japan. The results were excellent. Very slick band (basically Eric's usual backing band), and George was in terrific form. Too bad he didn't play anywhere else. These were almost his last concerts – he did one final show in England in 1992. Score 8.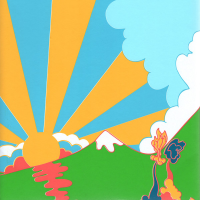 58. Wings 1971–73 (Limited Edition Box Set) by Wings. This limited-edition package includes both the Wild Life and Red Rose Speedway Deluxe Editions plus a bonus CD called Wings Over Europe with recordings from Wings concerts in 1972 (and one song from 1973), mostly from the Netherlands. Despite an eye-watering price tag (US$399), it sold out straight away – there seem to have been only about 3000 copies made. I don't have a copy, but happily I have the individual deluxe editions and I obtained a recording of the live CD, which was only available as part of this package. Focusing on the live CD, it is wonderful to hear this slightly ragged early version of Wings. And it is a fascinating set of songs, with selections from each of Paul's first four post-Beatles albums, plus 1 by Linda, 1 Beatles cover, 3 songs that were not released until later in the 1970s or 1990s and 3 songs that were not released at all until now. Only four of the 20 songs stayed on the set list for Wings' big world tour of 1975-76, and only a couple of the other 16 have ever been played since. Score 8 for Wings Over Europe.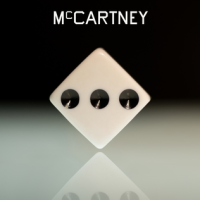 59. McCartney III by Paul McCartney, 18 December 2020. Forty years after McCartney II and fifty after McCartney, Paul extends the series of completely solo albums with him playing everything. This one was done during COVID-19 lockdown (or rockdown, as Paul called it). His voice has continued to weaken, but he and his producers disguised it well on this album which got the best reviews he's had for a while and went to number 1 in the US, the UK and various other countries. There are one or two songs I don't really like ("Pretty Boys", "Lavatory Lil") but also some really great tracks ("Slidin'", "Find my way"). Score 8.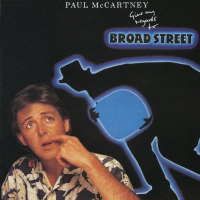 60. Give My Regards to Broad Street by Paul McCartney, 22 October 1984. Soundtrack to what was apparently a dreadful movie (I chose not to watch it). This record doesn't have a good reputation, probably dragged down by the movie, but I really like it. The 10 re-recorded Beatles and solo classics are really well done. Admittedly, the four new songs on it are not strong, although "No More Lonely Nights" was a hit. Ringo appears in the movie and on some tracks, which is interesting because they were having a pretty serious business dispute at about this time. I suppose that didn't stop John and Paul recording "The Ballad of John and Yoko" either. Score 8.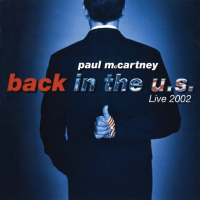 61. Back in the US by Paul McCartney, 11 November 2002. Another really good live album from Paul. He manages to keep introducing new Beatles songs to his set that he hasn't previously played live. There was a very similar album sold outside the US, called Back in the World. It included four tracks excluded from the US version. Score 8.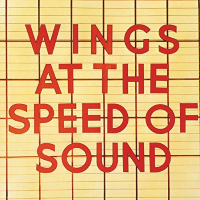 62. Wings at the Speed of Sound by Wings, 26 March 1976. Paul's best-selling post-Beatles album, thanks to the massive Wings Over America tour and the "Silly Love Songs" single, which was the biggest hit of the year by anybody in the US. The album is a bit more patchy than Venus and Mars, partly because it is the only Wings album where all band members got to sing a song. While that is not exactly what fans wanted, the album is still very good. Score 7.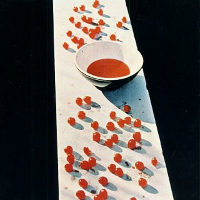 63. McCartney by Paul McCartney, 17 April 1970. Home-made at his farm in Scotland, this was the first Beatles solo album of original songs – the previous eight solo albums were instrumental, live, not original or not music. Includes one of his best ever songs, "Maybe I'm Amazed". Some of the others are a bit disposable. Intriguing cover. The other Beatles were upset with Paul for releasing this just before Let It Be, but apparently not upset with Ringo who released Sentimental Journey only a few weeks earlier! It just reflects how badly they were getting on. Score 7.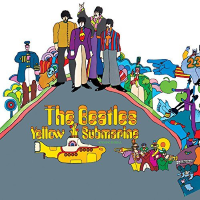 64. Yellow Submarine by The Beatles, 13 January 1969. Only contains four previously-unreleased Beatles tracks, of which the highlight is "Hey Bulldog". Side 2 consists of orchestrated music from the movie score, which is OK but it's not The Beatles. The Yellow Submarine Songtrack compilation album from 1999 is a better investment because it is all Beatles. It is also an essential purchase for Beatles collectors because all the songs on it were remixed. That was the first time any of their songs had been remixed in a more modern style. Score 7.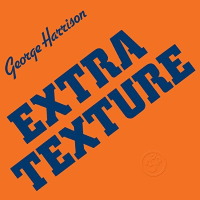 65. Extra Texture (Read All About It) by George Harrison, 22 September 1975. Has a really nice coherent feel, though rather downbeat. Wasn't a commercial success, but it's a record whose relatively gentle, soulful approach suits me at times. By this stage George was starting to tire of the music industry. In retrospect this feels like the beginning of his withdrawal from being a pop star. Score 7.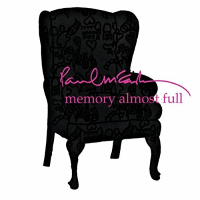 66. Memory Almost Full by Paul McCartney, 4 June 2007. A very good solo album by Paul. Lots of reminiscing about early days on this one, reflecting that he's getting old. The album was started prior to his previously-released album Chaos and Creation in the Back Yard, but put on hold while he did that one. Chaos was largely a solo album, but on this one the backing is by his touring band. It was commercially quite successful. Score 7.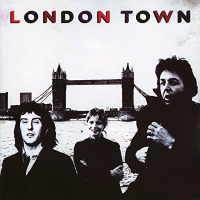 67. London Town by Wings, 31 March 1978. I enjoyed this a lot when it came out, but in retrospect it has some good songs but no great ones. The single "With a Little Luck" was about as far from the spirit of the times in 1978 as possible – gentle synth keyboards, no guitars. Still, it is catchy and was a big hit. My favourites are the first four tracks: the title track, "Cafe on the Left Bank", "I'm Carrying", and "Backwards Traveller", while "Children Children" and "Girlfriend" are rather twee, and the final track, "Morse Moose and the Grey Goose", really grates. Also recorded at this time, but not included here except on later re-issues, was Paul's biggest post-Beatles UK hit, "Mull of Kintyre". His US label, Capitol, failed to see its hit potential and made it the B side of the single, which ranks with some of their mishandling of the early Beatles catalogue in terms of incompetence. Score 7.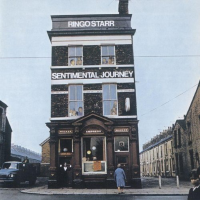 68. Sentimental Journey by Ringo Starr, 24 March 1970. Orchestrated oldies from Ringo's childhood (in the 1940s), learned in pubs (including the one on the cover) during family singalongs. It's very well done, and streets ahead of six of the seven previous solo albums by Paul, John and George. Each song on this one is produced by a different celebrity guest, including one by Paul. Score 7. In 2016 I got to visit Liverpool, and there is a photo of me posing like Ringo in front of the door for this very pub. I saw Ringo's childhood home, in the row of tiny terrace houses you can see to the right of the pub.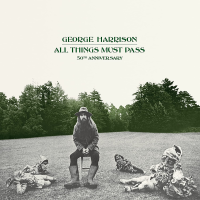 69. All Things Must Pass (Super Deluxe) by George Harrison, 6 August 2021. With all of the other Beatles-related deluxe box sets, you get a serious and substantial book as part of the package. For what this set cost, I feel ripped off not to get such a book. There was a super crazy Uber Edition costing about A$2000 which did include a book, but I reckon that, in buying the Super Deluxe edition, I paid more than enough to cover it. I also felt disappointed at getting only a single disk of studio outtakes. There are hours and hours of good quality studio outtakes already available as bootlegs, and there is quite a bit of that material that I think would have been worth including in this set. Still, what we do get is good quality. Some fans have complained about the remix of the the main album, but I like it (apart from what they've done to the acoustic guitars on My Sweet Lord – they've lost all their oomph). The two disks of demos and the one disk of outtakes are very good, without being fantastic. Score 7.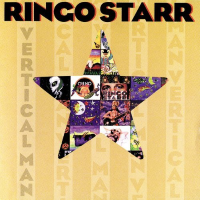 70. Vertical Man by Ringo Starr, 16 June 1998. Similar in feel and quality to Time Takes Time. Ringo worked hard over many months to make this album. It has really good production, good songs, very good singing. Lots of interesting guest performers as well, including Paul, George, Tom Petty, Brian Wilson and Steven Tyler. It's also mixed by Beatles sidekick Geoff Emerick. Despite all this, the album reached only the bottom end of the charts and sold very few copies. It deserved better. Score 7.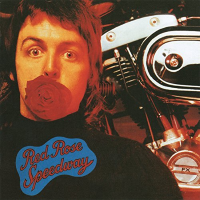 71. Red Rose Speedway by Paul McCartney and Wings, 30 April 1973. "My Love" was the big hit song on this album – a US #1. I love the sleeve, and "One More Kiss" is a favourite, but there is a bit of filler too. Wings are starting to sound more together and polished as a band, and the album is a significant step up on previous album Wildlife, but things were about to get a whole lot better on the next Wings album, Band on the Run. Score 7.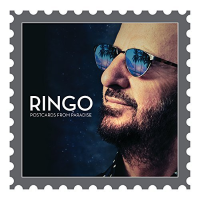 72. Postcards from Paradise by Ringo Starr, 31 March 2015. Another very good studio album from Ringo. His consistency since 1992 has been remarkable, especially considering the rubbish he released from 1977 to 1981 and his decade of silence after that. The reminiscing song this time is about his time with Rory Storm and the Hurricanes, the band he left to join The Beatles. Score 7. Around this time, I saw Ringo play a terrific All-Star Band concert in Perth.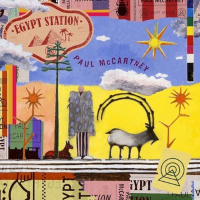 73. Egypt Station by Paul McCartney, 7 September 2018. The aging of Paul's voice is quite apparent on this album. Although his vocal range and vocal control are clearly less than they were, he and his producers manage it well, so it is not a major drawback. This album is not as strong as his previous one, New, due to the inclusion of a few weak songs ("Come On To Me", "Fuh You", "Back In Brazil"), but the better songs are very good to excellent and I like the overall production. Ironically, the weaker songs seem to be the ones where he is trying to be commercially appealing. It strikes me that, once upon a time, his commercially appealing songs were masterpieces. Another 12 songs from the sessions were released in various forms in 2019. Score 7.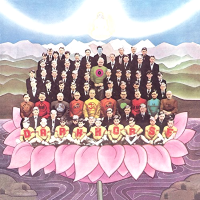 74. Dark Horse by George Harrison, 9 December 1974. One excellent song (the title track), some very good ones and a few relatively weak ones. Some of the songs deal with his separation from wife Pattie Boyd, who left him to go to George's close friend Eric Clapton. George did his only solo concert tour in support of this record (45 shows in the US and Canada). Fans liked the concerts, but some critics were harsh, and George had problems with his voice. Score 7.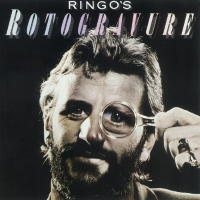 75. Ringo's Rotogravure by Ringo Starr, 17 September 1976. The last of Ringo's initial set of good solo albums. It's also the last album to which all four Beatles made contributions. All four contributed songs, and three of the four played on it (not George). After this very good album, Ringo released a number of absolute stinkers. The best song on this one is "You Don't Know Me". Score 7.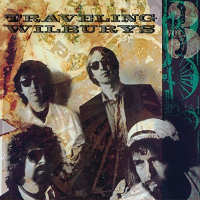 76. Volume 3 by The Travelling Wilburys, 29 October 1990. The quality of songs doesn't quite match Volume 1, and they missed Roy Orbison's voice (he had died), but it's another very nice album. Score 7.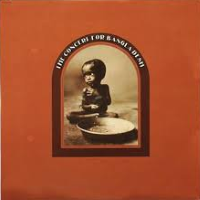 77. Concert for Bangladesh by various artists, 20 December 1971. The first large-scale charity concert, complete with triple album and movie, initiated and organised by George. Includes George and Ringo performing Beatles and solo songs with a long list of special guests, most notably Bob Dylan and Eric Clapton. Seems like it should be incredible, but is just very good. It won a Grammy for album of the year, but I think that way over-states its merits. It's not even close to being the best Beatles-related album of the year – Ram and Imagine are both miles better. Score 7.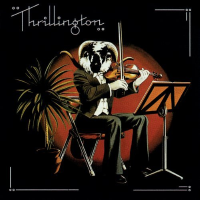 78. Thrillington by Percy 'Thrills' Thrillington (Paul McCartney), 29 April 1977. An instrumental version of the Ram album. Orchestral arrangements by an outside arranger, commissioned by Paul and with Paul as producer. It was recorded in 1971 but not released until 1977, and not widely available until released on CD in 1995. It's actually a really good album, in an easy-listening sort of way. Score 7.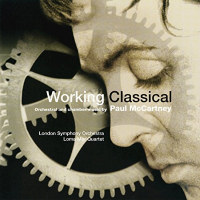 79. Working Classical by Paul McCartney, 1 November 1999. Paul's third classical album, and his second album within a month (following Run Devil Run). My favourite of Paul's various classical outputs. The most enjoyable parts are classical orchestrations of previously released McCartney songs, but there are also some nice new tracks. These pieces are mostly arranged for string quartet, which I think is part of the appeal. They are like the classical equivalent of a band. Score 7.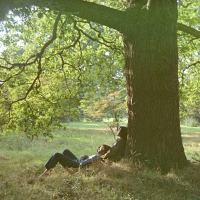 80. John Lennon/Plastic Ono Band: The Ultimate Collection (50th Anniversary deluxe box set) by John Lennon/Plastic Ono Band, 23 April 2021. The original album is one of my absolute favourites (number 4 on this list), but this box set is strangely disappointing. There is something about the perfection of the original that means I find hearing imperfect demos, rehearsals, outtakes and remixes less appealing than I normally would. It also seems to me that many of the rehearsals and takes provided here are significantly inferior to those on the original album, with lots of timing errors, missed notes and fluffed words. And the ones that are not inferior are not much different from the final versions. Another factor is that there is less variation across the discs than in most box sets. The six CDs do vary from each other in the broad nature of their content: the original album remixed, two disks of outtakes, a disk of "elements" mixes highlighting particular instruments or voices, a disk of "evolution" mixes showing how the songs developed over time, and a disk of demos and jams. But all six of the discs include versions of the 11 original tracks, in the original order. As a result, listening to the full 6-CD collection feels rather repetitive. On the other hand, it is brilliant to hear John's relentless creativity throughout the set, including the little wordplays and nonsense he just drops into his conversations with the control room, such as, "No wonder pygmies need salt" after finishing a take he wasn't entirely happy with. Score 7.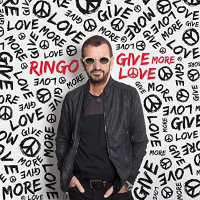 81. Give More Love by Ringo Starr, 15 September 2017. A pretty standard 21st century Ringo solo album, with a wide range of genres and a bunch of famous guest stars (Paul McCartney, Joe Walsh, Jeff Lynne, Peter Frampton, Dave Stewart). Unusually, the backing is by current members of the All Starr Band. There are four bonus tracks, which are re-recordings of old Ringo and Beatles songs. Ringo must love recording these original albums because they surely lose him money (they never chart) but he keeps putting one out every couple of years. Score 7.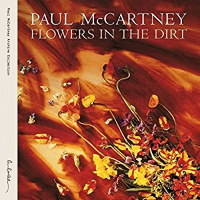 82. Flowers in the Dirt (Deluxe Edition) by Paul McCartney, 24 March 2017. One of the Paul McCartney Archive Series reissues, featuring the original album remastered plus a heap of extras. This one has two bonus disks with 19 previously unreleased demos performed with Elvis Costello, an album's worth of downloadable bonus tracks (18 of them!), plus a DVD of videos. The demos with Elvis Costello are probably the most interesting of the bonus CDs in the series so far. Highlights are demos of three really good McCartney/Costello songs that had never previously been released in any form and Paul's studio demo of "Playboy to a Man", which I like much more than Elvis's official version on his album Mighty Like a Rose. The download-only tracks are a mixed bags: some excellent ("Back on My Feet"), some absolutely dreadful (four remixed versions of "Ou Est Le Soleil?"). Given the high cost of these deluxe editions, I want to know why I couldn't have all the download bonus tracks on a CD instead. Score 7 (for the bonus tracks).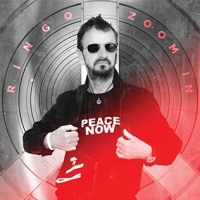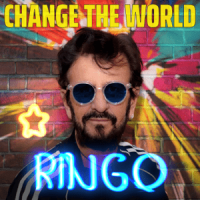 83. Zoom In/Change the World by Ringo Starr, 19 March 2021/24 September 2021. For the purpose of this list, I'm treating these two e.p.s as one album. At any other time, they would have been joined together on an album, but for some reason Ringo decided in 2021 only to do e.p.s. With the possible exception of his cover of "Rock Around the Clock", which is pretty lame, these are good songs, well performed, well arranged and well produced. They are very enjoyable, especially the first three tracks on Change the World. Score 7.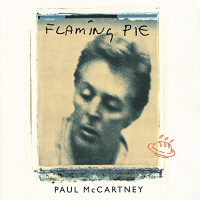 84. Flaming Pie (Deluxe Edition) by Paul McCartney, 12 June 2020. One of the Paul McCartney Archive Series reissues, featuring the original album remastered plus three discs of music extras (demos, outtakes, etc.), a spoken word disk with Paul providing a tour of his studio, and a couple of DVDs with a documentary and music videos. These deluxe editions have been getting steadily more expensive with each new release, and this one was a further big step up in price. For the first time I decided not to buy it. However, I did manage to obtain all the music. I really like the original album, and this edition is an excellent accompaniment. The demos are particularly nice. It includes six episodes of his radio show from this era, Oobu Joobu, which is great but I don't see why he couldn't have included all 17 of them. Score 7 (for the bonus tracks).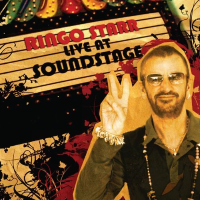 85. Live at Soundstage by Ringo Starr, 23 October 2007. Recorded for a TV show in 2005, this one features The Roundheads, the excellent band he used to record his studio albums, rather than the All Starr Band, who do most of his concerts. The focus is all on Ringo, and the playing is great. Overall, I think this is better than all eight of his live albums with the All Starr Band. Score 7.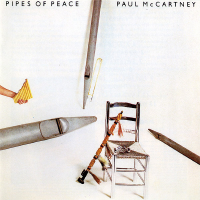 86. Pipes of Peace by Paul McCartney, 28 October 1983. Includes a number of leftovers from the Tug of War sessions, so you'd expect it to not be as good, and it isn't. The sound of the album is fantastic, and I don't think Paul's singing has ever been better, but some of the lyrics seem really weak. The nadir is "Average Person" – a real shocker. Overall, though, the album is pretty good . The single "Say Say Say" from this album is the last of Paul's incredible run of solo/duo/Wings #1 singles in the US: nine of them, plus six other top five hits. After this, he had a #6 with "No More Lonely Nights" in 1984, a #7 with "Spies Like Us" in 1985 and then nothing else in the top 20 until 2015 (out of 60 attempts!), when he had two hits with Kayne West. Score 7.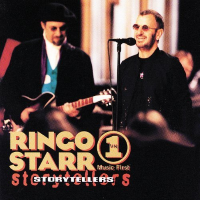 87. VH1 Storytellers by Ringo Starr, 20 October 1998. Good quality live-in-the-TV-studio album with members of his studio band. As implied by the name, Ringo tells stories to the studio audience about some of the songs. There is a great selection of solo and Beatles songs. Score 7.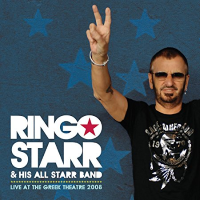 88. Live at the Greek Theatre 2008 by Ringo Starr and His All Starr Band, July 2010. In most of his concerts since 1989, Ringo has been backed by a version of the All Starr Band – an evolving collection of his musician friends and admirers. For many versions of the All Starr Band, he has released a live album. This is the eighth such live album, and probably the best one. The guests on this one only get one song each this time (which isn't always the case on other All Starr Band albums), leaving plenty of room for Ringo, who does a great job. The only new All Starr is Gary Wright, the others being recycled from previous versions: Colin Hay, Edgar Winter, Hamish Stewart, and Billy Squier. A huge advantage compared to the previous three All Starr Band albums is that the accursed Sheila E is not included in the band.  Score 7.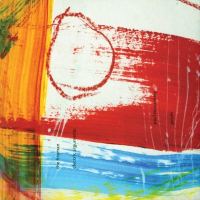 89. Electric Arguments by The Fireman (Paul McCartney and Youth), 24 November 2008. This is the third album by The Fireman, an anonymous duo consisting of Paul McCartney and producer Youth. It is very different to the two previous Fireman albums, which were highly 'ambient'. The tracks on this one are more like proper songs, so it is much more interesting and engaging. A lot of the music was improvised in the studio. This approach doesn't always work out well for Paul (e.g. parts of McCartney II), but it mostly did this time. The cover was painted by Paul. Score 7.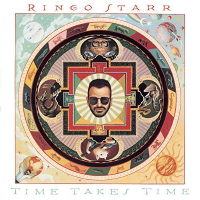 90. Time Takes Time by Ringo Starr, 22 May 1992. A remarkable return to form after a run of albums that ranged from fair to awful. This is Ringo's best album since 1976, by far. Good songs and great production (in a Beatlesy style), and Ringo's singing is greatly improved compared with previous records. All of his studio albums from this point on are at least pretty good and most are better than that. Score 7.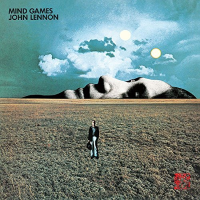 91. Mind Games by John Lennon, 13 November 1973. Much better than his previous album Some Time in New York City, but still miles below the best of John's studio albums. There just aren't any great songs on this. They are all just pretty good. On the plus side, there aren't actually any bad ones. The cover art is poor. John was separated from Yoko and drinking a lot at this stage – it's known as his "lost weekend" period. It's hard to know how much effect that had on the album; the situation was the same for his next Album, Walls and Bridges, but that's a far better album. Score 7.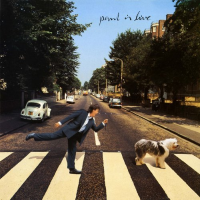 92. Paul is Live by Paul McCartney,  8 November 1993. This is from the tour that was in support of his album Off The Ground. (I saw the fabulous concert in Perth.) Off The Ground isn't one of his strongest records but there are plenty of highlights from Paul's earlier careers (Beatles, Wings and solo), making it an enjoyable listen. His band is great, and it's really well recorded. The cover is an edited version of a picture from the original Abbey Road shoot, and the title references the ludicrous rumour from the 60s that "Paul is dead". Score 7.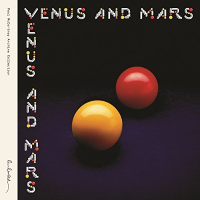 93. Venus and Mars (Deluxe Edition) by Wings, 4 November 2014. One of the Paul McCartney Archive Series reissues, featuring the original album remastered plus a bonus disk of 7 previously unreleased tracks and 7 tracks from singles, plus 3 download-only bonus tracks, plus a DVD of videos. One of the best collections of bonus tracks in this series, particularly the great single "Junior's Farm" b/w "Sally G". Score 7 (for the bonus disk).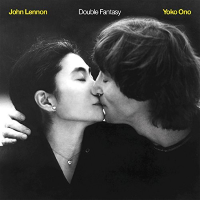 94. Double Fantasy by John Lennon and Yoko Ono, 17 November 1980. John's best-selling solo album, because he died soon after its release, but it's far from his best. Half the album is by Yoko, which isn't as bad as one might have feared. But the big problem is that John's half is disappointing. I had such high hopes when this came out – his first new original songs for six years – but his songwriting seemed to have lost its magic. "Beautiful Boy" and "I'm Losing You" are very good, but most of the rest are not, and "Woman" is just awful. Score 7. In 2010, Yoko released Double Fantasy Stripped Down, a remixed version that is no better and no worse than the original. Just a bit sparser, which is interesting but not revelatory. It does seem to highlight John's great vocals a bit better. I suspect that some of the tracks might use different takes from the original album, or maybe it's just that the mix is different, I'm not sure.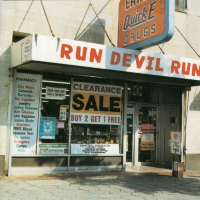 95. Run Devil Run by Paul McCartney, 4 October 1999. Mostly covers from the 1950s plus a few originals in the same style. A tribute to Linda, who had recently died. It's very good; I prefer it over Choba B CCCP, though it's not quite as good as John's Rock 'n' Roll album. Score 7.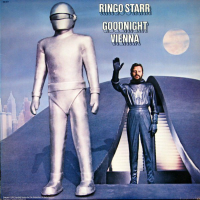 96. Goodnight Vienna by Ringo Starr, 15 November 1974. Continues the approach started successfully on Ringo of including lots of famous guest stars (including John Lennon, Elton John, and Harry Nilsson) and uses the same producer as on Ringo. The single "Only You" was deservedly a top ten hit in the US, but the album lacks the consistency of quality that was evident on the earlier album. Score 7.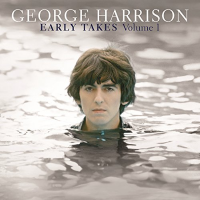 97. Early Takes, Volume 1 by George Harrison, 1 May 2012. A collection of previously unreleased versions of George's solo songs, mostly from the All Things Must Pass era (1970). They are all good performances and interesting to hear, especially if you know the originals. My favourite is the cover of Dylan's "Mama You've Been On My Mind", which I've always wanted to own since I heard George playing it on a bootleg of the Let It Be sessions. The 'Volume 1' indicates that there is more to come. Score 7.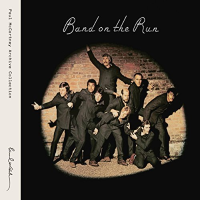 98. Band on the Run (Deluxe Edition) by Paul McCartney and Wings, 2 November 2010. The first of the Paul McCartney Archive Series reissues, featuring the original album remastered plus a bonus disk of 3 songs from singles and 6 previously unreleased tracks, plus an audio documentary about the album (first released in 1999), plus a DVD of videos. The bonus tracks are a very good set. Score 7 for the bonus tracks.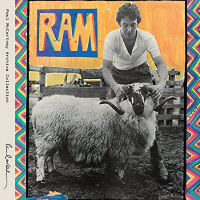 99. Ram (Deluxe Edition) by Paul and Linda McCartney, 22 May 2012. One of the Paul McCartney Archive Series reissues, featuring the original album remastered plus a bonus disk of eight previously unreleased songs, plus the mono mix of the album, plus the Thrillington album (easy-listening style instrumental version of Ram), plus 3 download-only bonus tracks, plus a DVD of videos. Half the tracks on the bonus disk are great, particularly "Another Day" (one of his very best) and "Little Woman Love", but the other half are not as strong. Score 7 for the bonus tracks.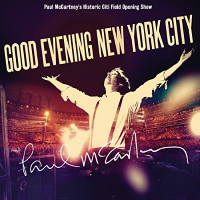 100. Good Evening New York City by Paul McCartney, 17 November 2009. Great live album in all respects except one: auto-tune is applied to Paul's voice. You might not notice it, but I find it very distracting and somewhat disturbing. In some ways it's a reasonable thing to do, given that he was 67 years old when this was recorded, but I can't help grieving about what it implies about the state of his voice. The album includes the first live releases of "Paperback Writer" and "I've Got a Feeling". Score 7 (would have been 8 but for the auto-tune).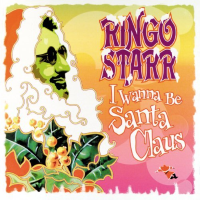 101. I Wanna Be Santa Claus by Ringo Starr, 19 October 1999. A whole album of Christmas songs, about half of them traditional ones and half of them new originals, or not so new in the case of "Christmas Time is Here Again", which is from one of the Beatles' Christmas singles. Consistent with that, the songs are arranged in a Beatlesy pop sound, with slick production. It works pretty well, but it isn't one to play outside the festive season. Score 7.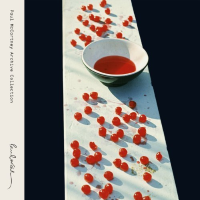 102. McCartney (Deluxe Edition) by Paul McCartney, 14  June 2011. One of the Paul McCartney Archive Series reissues, featuring the original album remastered plus a bonus disk of 7 previously unreleased songs, plus a DVD of videos. Includes "Suicide", one of his earliest compositions. A small snippet of it had been included (uncredited) on the original album but here you hear the whole thing. It is remarkably good for an early teenager's work. Score 7 for the bonus tracks.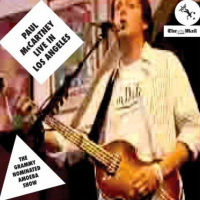 103. Live in Los Angeles by Paul McCartney, 17 January 2010. Album given away free by a British newspaper, and not released at the time in any other way. Auto-tune is not used on Paul's vocals on this one, but you can see why they used it on Good Evening New York City. His voice is starting to show its age. Four of these tracks had already been released in 2007 on an e.p. called Amoeba's Secret. The concert was held at Amoeba Music, a shop in Hollywood. A copy of the complete concert was released on 12 July 2019 under the name Amoeba Gig, increasing the number of tracks from 12 to 21. Score 7.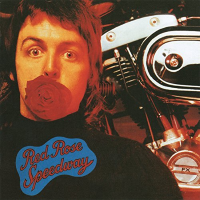 104. Red Rose Speedway (Deluxe Edition) by Paul McCartney and Wings, 7 December 2018. One of the Paul McCartney Archive Series reissues, featuring the original album remastered plus a new double-album version, plus a CD of 17 bonus tracks (11 previously unreleased) plus two DVDs and a Blu-Ray disc of videos. This is the first of these deluxe reissues by Paul where the videos are as worth having as the music. The bonus audio is also good. The double album version is what Paul originally planned to release, before trimming it down to a single album. In truth, trimming it was a good idea, although I would have trimmed it rather differently. The bonus tracks are enjoyable and include some previously unheard songs. Score 6 for the bonus tracks.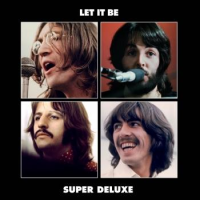 105. Let It Be (Super Deluxe box set) by The Beatles, released 15 October 2021. My favourite Beatles podcast refers to this as the Disappointment Box. There are at least four reasons why putting together a box set for Let It Be was always going to be a big challenge: (a) there are so many recordings from the Get Back/Let It Be rehearsals and recording sessions (about 75 hours worth in my bootleg collection and apparently another 75 hours worth in The Beatles' archives) that it would be impossible to release enough of it to satisfy rabid fans, (b) relatively little of it is of a standard that would satisfy a group intent on protecting its legacy, (c) the best bits have already been released, on Let It Be itself, or on Anthology 3 or Let It Be … Naked, and (d) The Beatles themselves bear scars from the Get Back/Let It Be experience, due to enduring sessions that they did not enjoy (especially George), or feeling overshadowed by Paul's incredible songwriting productivity in early 1969 (John), or hating what producer Phil Spector did to some of the recordings to pretty them up for release (Paul), or from the poor critical reception of the resulting movie (all of them). Whoever put the box together had to navigate this minefield. The box we got includes a remixed album, a reconstructed version of the original Get Back album (rejected by The Beatles in 1969), an e.p. with four songs in other mixes, and two disks of outtakes and rehearsals. The most startling thing for me is how little bonus material they've given us considering the enormous quantity that we know exists. The rehearsals and outtakes they've given us could fit on one CD, even some of those tracks that have previously been released. It seems incredibly stingy. I know the quality of the unreleased material is highly variable, but it would have been easy to fill three or four 80-minute CDs with material that is no worse in quality than what they have provided here. A lot of the music presented in The Beatles: Get Back documentary could have slotted right in. Score 6 for the bonus tracks.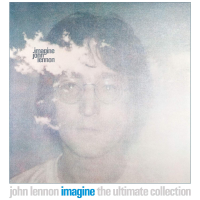 106. Imagine: The Ultimate Collection by John Lennon, 5 October 2018. Deluxe editions of classic Beatles albums are coming out almost too quickly to keep up with. Here's the first one for John, and it's the obvious one to start with. It includes the album remixed, raw studio mixes of the album, some studio outtakes, "elements" mixes that focus on particular instruments or voices, a few extra singles and B sides from that era, and some interviews with John (over four CDs and two Blu-Ray disks), plus the obligatory big book. While the original Imagine is one of my top-10 Beatles albums, and this is a very attractively prepared collection, I don't really feel like the new music on this release is all that compelling. Compared with some of Paul's or The Beatles' deluxe editions, the bonus material is a bit pedestrian. The "elements" mixes and outtakes are interesting, but I won't be playing them regularly. The raw mixes are not that different from the final mixes, listening to the interviews once might be enough, and some of the collected singles tracks are woeful ("Do the Oz" and "God Save Us"). I also found it annoying that the CDs don't include all the new material. There is about an hour of music and an hour of interviews on the Blu-Ray disks that isn't on the CDs. Given the cost of this set, I reckon they could have put this material on CD as well. Score 6.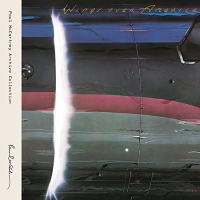 107. Wings Over America (Deluxe Edition) by Wings, 28 May 2013. One of the Paul McCartney Archive Series reissues, featuring the original album remastered plus a bonus disk of eight previously unreleased live tracks from a concert from the same tour, plus a DVD of videos. The bonus disk concert lacks some of the magic of the original album. The best thing about this release is the packaging, which is fantastic. Score 6 for the bonus tracks.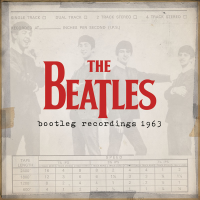 108. The Beatles Bootleg Recordings 1963 by The Beatles, 17 December 2013. A massive collection of studio outtakes, BBC radio performances and a couple of demos, released solely to secure their copyright in Europe for another 70 years. It's a minimalist online-only release with no promotion at all. Lots of repetition of songs, in different versions. For big fans only. Although there are 59 tracks, two of them are repeats! Usually their BBC recordings were only broadcast once, but these two were played twice, and they're included here as if they were different performances. Presumably it's not intentional. The most interesting tracks are John's two demos of songs that they didn't otherwise release. Score 6.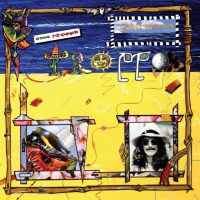 109. Gone Troppo by George Harrison, 5 November 1982. George was quite jaded with the music industry at this point and did no promotion for the album, and neither did the record company, so it largely sank without trace. It's a shame because, without any particularly outstanding tracks (I like "Greece" best), it's a pretty good album. This was his last album for five years. He was spending a fair bit of time in Australia at about this time, hence the album title, which is Australian slang for gone crazy. Score 6.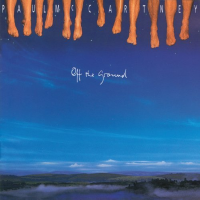 110. Off the Ground by Paul McCartney, 2 February 1993. Includes a couple more songs co-written with Elvis Costello, but overall it's not as strong as Flowers in the Dirt. My favourite tracks are "Golden Earth Girl" and "Winedark Open Sea", but I really dislike "Biker Like an Icon" and "Get Out of My Way".  There was a wealth of additional songs from the same recording sessions released on singles from the album – 10 in total. To my ears, some of these are better than the weaker songs that did get included on the album, particularly "Kicked Around No More" and "Style Style". Score 6.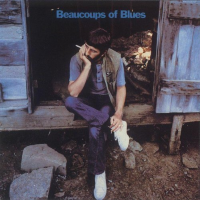 111. Beaucoups of Blues by Ringo Starr, 28 September 1970. Ringo indulges in his love of country and western, hiring a bunch of big names to play on it and recording it in Nashville. It's a serious effort, consisting of original songs by Nashville songwriters, but the songs themselves let it down a bit. Apparently, producer Peter Drake got his musician friends to write all the songs in a week, and the lack of serious effort shows. Ringo's pretend-country songs recorded with The Beatles ("Act Naturally", "Honey Don't", "Don't Pass Me By") are much more enjoyable. Also, the limitations of Ringo's singing voice are more apparent on this album than on any of his others. Clearly, Drake didn't work with him to get the best possible vocals out of him. Score 6.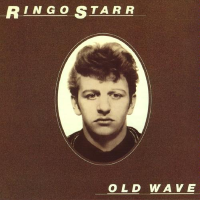 112. Old Wave by Ringo Starr, 16 June 1983. Ringo's last album for almost a decade. It's nothing flash, but it's vastly better than the three previous ones, thanks to producer Joe Walsh (Ringo's brother-in-law) from The Eagles. Like its three predecessors, it bombed in the charts (it wasn't even released in the US or UK until much later), and Ringo decided to have a break. With George also taking a break, this left Paul as the only active ex-Beatle for the next four years, and one of those years (1985) is still one of only two years since 1962 not to see the release of a new Beatles album. Score 6.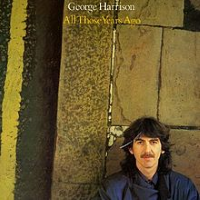 113. Somewhere in England by George Harrison, 1 June 1981. The Threetles (George, Paul and Ringo) get together for George's tribute to John, "All Those Years Ago", which was a big hit. Unfortunately, the whole mood and feel of the song seems completely wrong given the circumstances. The rest of the album is a bit better, but overall it's disappointing. George had a lot of trouble with his record company over this album. They considered it weak and insisted on replacing four of the tracks with better ones, and one of the new ones was "All Those Years Ago". I don't think the changes improved the album much, if at all.  Score 6.
This is my lowest ranked album of songs by George. Interestingly, it's far higher up the list than my lowest-ranked albums of rock songs for the other three. Paul's worst album of songs is at number 147, John's is at 157, and Ringo's is at 160. Another way to look at it is that, even if you put aside live albums, boxed sets, deluxe editions and other curios, Paul, John and Ringo each have four or five albums that I've ranked lower than George's worst album.
Also interesting is that there are a number of other tracks also by The Threetles. In fact, they recorded tracks in the 1960s ("Martha My Dear", "Savoy Truffle" and "Long, Long, Long" from the White Album plus several songs from Abbey Road that were recorded while John was recovering from a car crash: "Golden Slumbers", "Carry That Weight", "Here Comes the Sun" and "Maxwell's Silver Hammer"), 1970s ("I Me Mine"), 1980s ("All Those Years Ago") and 1990s ("Free as a Bird" and "Real Love" with John on tape, plus various jammed tracks – see here). Some of those Beatles' songs by The Threetles are really fantastic. "Here Comes the Sun" is the most-streamed Beatles song of all.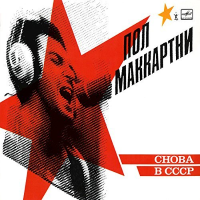 114. Choba B CCCP by Paul McCartney, 31 October 1988. Paul's first attempt at emulating John's Rock 'n' Roll album. It's pretty good, but not up to John's effort. I really love his take on "Don't Get Around Much Anymore". Initially this was only available in the USSR (I have a copy of the Russian vinyl version) but the CD version released much later in the West has more songs. Score 6.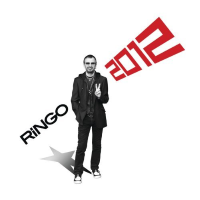 115. Ringo 2012 by Ringo Starr, 30 January 2012. Not up to his high recent form for solo studio albums, and so short at 29 minutes that I felt a bit ripped off. (Mind you, that is longer than most of The Beatles' early albums in the US.) The best song is a remake of "Wings" (nothing to do with Paul's band), which first appeared on Ringo's worst-ever album, Ringo the 4th, back in 1977. The two very different version of "Wings" have now been the best songs on two different Ringo albums, 35 years apart. Score 6.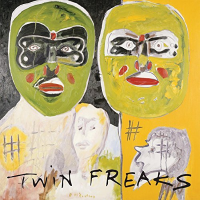 116. Twin Freaks by Paul McCartney, 14 June 2005. Mash ups and radical remixes of Paul solo songs. These were done by producer Roy Kerr. Hearing the combinations of elements from old songs into a new piece is interesting, but it's not an album I play often. The cover was painted by Paul. Score 6.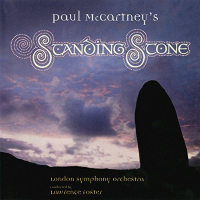 117. Standing Stone by Paul McCartney, 25 September 1997. Paul's second classical album. A full-length instrumental piece, performed by London Symphony Orchestra, plus a choir. Vastly better than the first, Liverpool Oratoria, thanks largely to the absence of corny lyrics. Nevertheless, it's just good rather than great. Score 6.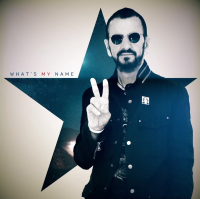 118. What's My Name by Ringo Starr, 25 October 2019. Not a very good album from Ringo. The best track is Ringo's lovely cover of John's beautiful song "Grow Old With Me", which has Paul on bass and backing vocal (though his vocal is very quiet in the mix).  Of the rest of the album, about half of it is good to very good, and the other half is not. Some of the production decisions are cringe-worthy, especially the extreme auto-tune on the cover of "Money". The Beatles' version of that was incredible, one of their very best covers, but this is too awful to listen to. And the rap section of the opening track "Gotta Get Up To Get Down" is just ghastly. Those two tracks are so bad that it probably makes the rest of the album seem worse than it actually is. Score 6.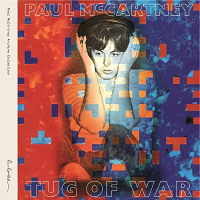 119. Tug of War (Deluxe Edition) by Paul McCartney, 2 October 2015. One of the Paul McCartney Archive Series reissues, featuring the original album remixed plus the original mix plus a bonus disk of 8 previously unreleased demos and 3 tracks from singles, plus a DVD of videos. The demos are interesting, but fall well short of the quality of the original album. Score 6 for the bonus tracks.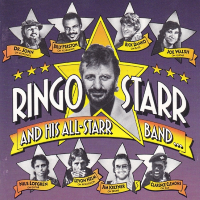 120. Ringo Starr and His All Starr Band by Ringo Starr and His All Starr Band, 8 October 1990. Having escaped from alcoholism which marred his 1980s, Ringo focused on having some fun, giving concerts with his music celebrity mates as the backing band, playing favourite Beatles and solo oldies, and allowing his guest musicians to perform some of their hits. The first of many live albums in this format. They are all enjoyable, if lightweight. Guests on this one include Billy Preston, Joe Walsh from the Eagles, and two members of The Band. Score 6.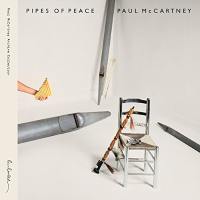 121. Pipes of Peace (Deluxe Edition) by Paul McCartney, 2 October 2015. One of the Paul McCartney Archive Series reissues, featuring the original album remastered plus a bonus disk of 5 previously unreleased demos, a remix of "Say, Say, Say", a B side and two unreleased tracks, plus a DVD of videos. Really, it's quite a small offering of bonus tracks. The bonus tracks are a mixed bag and score 6.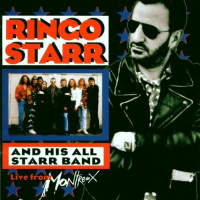 122. Live From Montreux by Ringo Starr and His All Starr Band, 14 September 1993. Ringo's second live album with a version of his All Starr Band. Each of these All Starr Band albums has a different line up. They're all pretty good without being startling. Guests this time include Timothy B Schmidt from The Eagles, Dave Edmunds, Todd Rundgren and Burton Cummings from The Guess Who. The show was at the Montreux Jazz Festival! Score 6.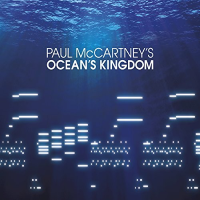 123. Oceans Kingdom by Paul McCartney, 3 October 2011. Another pretty good classical album from Paul, orchestral this time. It is the score of a ballet of the same name, commissioned by the New York City Ballet. There was also a live version of the album, made available as a free download to purchasers of the album. Score 6.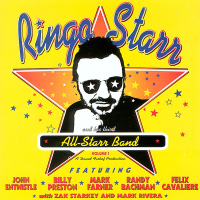 124. Third All-Starr Band, Volume 1 by Ringo Starr and His All Starr Band, 12 August 1997. Another version of the All Starr Band (number 3), another pretty good live album, this one from Japan. It was available for purchase only through Blockbuster Videos in the US. Its lack of great success meant that Volume 2 of this concert was never released. Guests this time include Mark Farner from Grand Funk Railroad, Randy Bachman from Bachman Turner Overdrive, and John Entwistle from The Who. Score 6.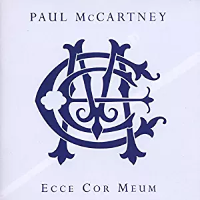 125. Ecce Cor Meum by Paul McCartney, 25 September 2006. Another classical album by Paul, this time with a choir. It's not bad, but not compelling. I find that Paul's amazing ability to craft wonderful melodies is somehow diminished in most of his classical output, including this one. Score 6.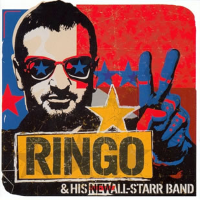 126. New All-Starr Band by Ringo Starr and His All Starr Band, 6 October 2002. Another good live collection with a good All Starr Band, the fifth such album. Guests this time include Roger Hodgson from Supertramp and Ian Hunter from Mott The Hoople. It is mostly pretty good, but the score is dragged down by one unlistenable song sung by the All Starr Band's drummer, Sheila E (from Prince's band). Score 6.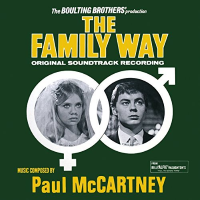 127. The Family Way: Original Soundtrack Recording by Paul McCartney, 6 January 1967. I was unsure whether to include this. Most of the credit for this belongs to The Beatles' producer George Martin. The selling point is that it was 'composed' by Paul, but he really just provided some melodies to George Martin who added to them, arranged them and had them recorded (with no input from Paul). Still, it says Paul on the cover, making it the first Beatles solo album. It is pleasant but unremarkable music for a small orchestra, mixed with some very dated pop band sounds. The obvious datedness of this music contrasts starkly with the timelessness of "Strawberry Fields Forever", which the Beatles were creating at the same time as this was being recorded. Score 6.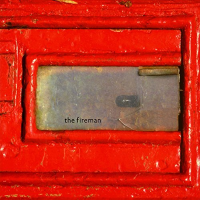 128. Rushes by The Fireman (Paul McCartney and Youth), 21 September 1998. Another ambient techno album by Paul and Youth. I slightly prefer this one over the previous album by The Fireman (Strawberries Oceans Ships Forest from 1993). It's still repetitive (in keeping with the genre) but it holds more interest. Score 6.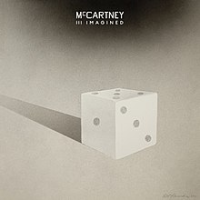 129. McCartney III Imagined by various artists, 16 April 2021. Paul's current managers are marketing experts. They've successfully promoted his recent albums to conspicuous chart success, sometimes through strategies that are transparently about marketing rather than substance. I put this album in that category. I bet it was the idea of some marketing genius as a way of extending the life and further raising the profile of Paul's 2020 lockdown album, McCartney III. It consists of radical remixes and re-recordings of the tracks on the original album, involving young(er) guns like Beck, Ed O'Brien (from Radiohead), Josh Homme (from Queens of the Stone Age), and St Vincent. Mostly they have kept Paul's vocals but not much else from the original recordings. A few have re-recorded everything, including the vocals, so they are just cover versions. I really enjoy two of the tracks (Beck and St Vincent), I quite enjoy a few more, and I can take or leave the rest. Score 6.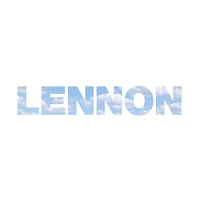 130. John Lennon Signature Box by John Lennon, 5 October 2010. This box set includes 11 CDs but the only previously unreleased material is on the final CD of 13 studio outtakes and home demos. The main attractions are three pretty rough demos of otherwise-unreleased songs. The outtakes are interesting for their differences from the final versions, but they're not essential. Score 6 for the unreleased material.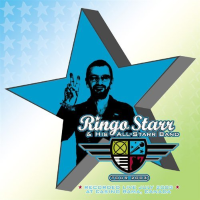 131. Tour 2003, Live At Casino Rama, Canada by Ringo Starr and His All Starr Band, 23 March 2004. The sixth All Starr Band album is weighed down by two shockingly bad songs by All Starr Band member Sheila E, but otherwise continues the successful pattern of other All Starr Band albums. Other guests this time are Paul Carrack (Squeeze), Colin Hay (Men at Work) and John Waite (The Babys), all from a younger generation that grew up idolising The Beatles. Score 6.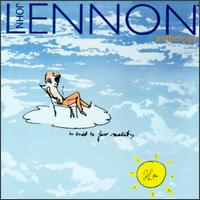 132. John Lennon Anthology by John Lennon, 2 November 1998. Four CDs of demos, out-takes and rarities. Interesting moments, but the quality is highly variable, and often not that high. Lacks the magic and consistency of the Beatles Anthology albums. There are only a few really great tracks across the four CDs. The highlights are John's versions of "I'm The Greatest" and "Only You", both of which were recorded by Ringo, the orchestrated version of "Grow Old With Me" and the version of "I'm Losing You" with Cheap Trick as the backing band. The latter shows that Double Fantasy could have been a far more powerful and enjoyable album, but apparently Yoko vetoed Cheap Trick, not realising that they were a hit band, and John went along with it. Disks 1, 3 and 4 score 6. Disk 2 mostly covers the dreadful Elephants Memory era, around the time of Some Time In New York City, and is scored lower (3) as a consequence.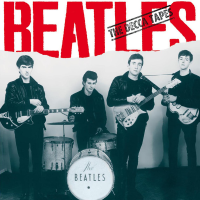 133. Decca Audition Tapes (various semi-legal releases) by The Beatles, 16 April 1981. 15 songs recorded in a failed audition for the Decca record label in London, on 1 January 1962, five months before they signed with EMI. They had a bad day in the studio (especially George), the sound mix is very poor (bass and rhythm guitar are inaudible and buried in reverb), and their drummer at the time, Pete Best, was terrible. Nevertheless, it's completely fascinating to hear what they were like a year before they hit the big time. The 12 non-original songs were released on various semi-official releases and 2 of the 3 originals are on Anthology 1. Why they didn't include the other original, "Love of the Loved", is hard to understand – it's one of the better tracks here. It remains officially unreleased, except on bootlegs, which is a shame. Score 5.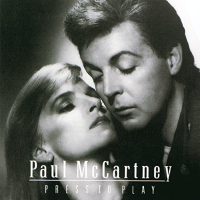 134. Press to Play by Paul McCartney, 25 August 1986. Apart from the opening track "Stranglehold", which is great, the rest of the album is pretty ordinary. Teaming with Eric Stewart from 10CC to co-write the songs sounds like a good idea but it was not a success. The production is good, but the songs are weak. Nice cover, though. Score 5.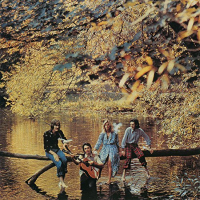 135. Wildlife by Wings, 7 December 1971. Quickly thrown together by the first line-up of Wings. The recording is intentionally rough and ready, but the real problem is that the album lacks any great original songs. The best track is probably "Tomorrow", which would only be upper-middle on his better albums. "Love is Strange" (a cover) is also good, but too many of the rest are mediocre. "Dear Friend" is not a great song, but it is notable as Paul's admirable attempt to end the rift between John and him, demonstrated most devastatingly in John's song "How do you sleep?" The best thing about the album is the bucolic cover photo. Score 5.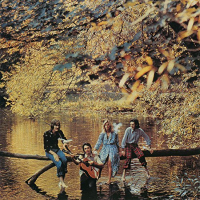 136. Wild Life (Deluxe Edition) by Wings, 7 December 2018. One of the Paul McCartney Archive Series reissues, featuring the original album remastered plus a CD of the album in rough form prior to final mixing, plus a CD of 17 bonus tracks (15 previously unreleased) plus a DVD of video from that era. The bonus audio material is plentiful, and interesting, but not that exciting. There are seven low-fi home recordings, some studio outtakes and both sides of the "Give Ireland Back to the Irish" single (which I like). Of course it's not better than the original album, which was one of Paul's weakest. Score 5 for the bonus tracks.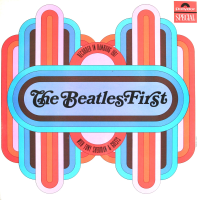 137. The Beatles' First (or The Beatles in Hamburg, or various other names) by Tony Sheridan and The Beatles, April 1964 (exact release date unknown). Recordings from 1961 (and one song from 1962), mostly with Tony Sheridan singing lead to The Beatles backing. Only a few of these songs were released in Germany at the time, and a single of "My Bonny" was released in England in 1962, but the full album wasn't released until it came out in the US in 1964 to cash in on The Beatles' remarkable success. It sounds dated and clichéd. The two songs played by The Beatles on their own are interesting, but so much better was to come. When these tracks were recorded,  Paul had only been playing bass in the band for a month (having switched from guitar when Stu Sutcliffe left), and considering that, his performance is extraordinary. Score 5.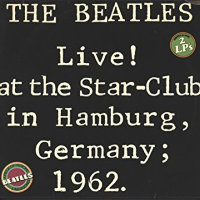 138. Live at the Star Club by The Beatles, 8 April 1977. Terrible sound quality (the vocals are buried and muddy) and a poor sound mix (John's guitar is way too loud relative to the other instruments) but still this is fascinating. Considering the fantastic playing on the Please Please Me album (recorded only six weeks later), this is pretty ragged, but that's to be expected from these late, late-night club sessions in seedy Hamburg. These recordings are drawn from their last few shows before they hit the big time. The songs consist mainly of covers, almost none of which they ever played live again, although many of them did get played on the BBC in 1963 or 1964, as captured on Live at the BBC. In 1998 The Beatles won a legal case and the various releases based on this material had to be withdrawn. Score 5.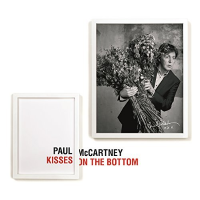 139. Kisses on the Bottom by Paul McCartney, 6 February 2012. When I heard that Paul was releasing an album of jazz classics backed by a small jazz combo, including Diana Krall on Piano, I thought it had great potential. Unfortunately I don't like the voice he uses on much of this album. It sounds quite weak and lacks his usual vocal magic completely. There are a couple of songs on it that he sings really well, including his original song "My Valentine", so I enjoy these.  They show that the weak voice is not just his age – it's something he's done intentionally. Score 5.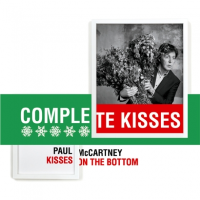 140. Complete Kisses by Paul McCartney, 26 November 2012. Includes 31 tracks: the original Kisses on the Bottom album (14), plus a live concert (13) plus some out-takes (4). Nine of the live tracks had previously been released by iTunes as iTunes Live From Capitol Studios, but I'm not counting that as a separate album as it is superseded by this one. Overall, though, this is no better than the original album. Score 5.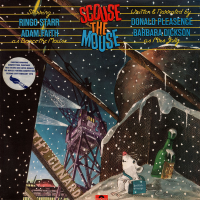 141. Scouse the Mouse by various artists, 9 December 1977. Soundtrack album for an animated kids' TV show that never actually got made, with eight of the 15 songs being sung by Ringo. It's pretty cheesy (pardon the pun), and it's not worth moving mountains to get a copy. It's not easy to find – it has never been released on CD (except in Russia, which is the version I have) or reissued on iTunes. Score 5.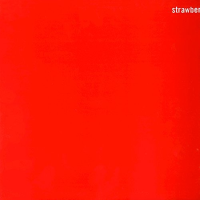 142. Strawberries Oceans Ships Forest by The Fireman (Paul McCartney and Youth), 15 November 1993. This is the first of three albums by The Fireman, which consists of Paul and collaborator Youth. The style is 'ambient techno', it says on Wikipedia, and it's not something I would ever normally listen to. It's interesting to see that this sort of thing is popular enough to have its own genre, but the music is extremely repetitive and I find it quite tedious after a while. Score 5.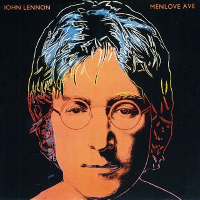 143. Menlove Avenue by John Lennon, 3 November 1986. The title comes from the address of John's childhood home in Liverpool (I've been there!). Side A is leftovers from Rock 'n' Roll. Mixed quality, but some are pretty good. It's intriguing to hear his version of "Angel Baby", which apparently was his favourite song. Side B consists of rough studio rehearsals for Walls and Bridges. These are not worth bothering with; the polished versions on the final album are vastly better. Score 5.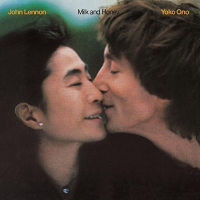 144. Milk and Honey by John Lennon and Yoko Ono, 9 January 1984. John's songs on this were mainly recorded during the sessions for Double Fantasy. They are from unfinished recordings. The backing was polished later, but John's vocals are demos or rehearsals, and they're not always great. The mix is terrible, with John's vocals way too far out in front, which would be a problem even if the vocals were polished final versions. The real problem, though, is the songs. These are clearly weaker than the Double Fantasy songs, and may have remained unreleased if he had lived. Double Fantasy itself was short of good songs, and this album has only one: "Grow Old With Me". It's a simple but truly lovely song, and incredibly poignant in the circumstances, but this is only a rough demo. (There is a version with added orchestration on Anthology.) Yoko's half of the album is easily her best contribution to a John and Yoko album, but that's not saying much in its favour. Score 5.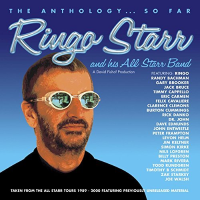 145. The Anthology … So Far by Ringo Starr and His All Starr Band, 5 February 2001. A triple CD compilation of tracks from the three previous All Starr Band live albums, plus enough additional previously unreleased material to make up another album (20 tracks). Only six of the new tracks are sung by Ringo, though, and all but two had been released on previous All Starr Band albums (in different versions), so it's not an essential purchase. Peter Frampton's cover of "Norwegian Wood" is nice, and it's not available elsewhere. Score 5 for the unreleased tracks.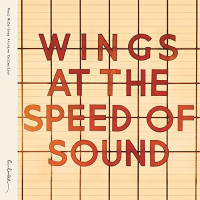 146. Wings at the Speed of Sound (Deluxe Edition) by Wings, 4 November 2014. One of the Paul McCartney Archive Series reissues, featuring the original album remastered plus a bonus disk of 5 previously unreleased demos, an instrumental version of "Warm and Beautiful" and a weak joke track, plus a DVD of videos. One of the weakest collections of bonus tracks in this series. Score 4 for the bonus tracks.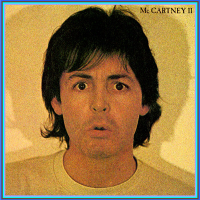 147. McCartney II by Paul McCartney, 16 May 1980. Paul's first post-Wings solo album was extremely disappointing. It is easily his worst album of pop songs. I like "Coming Up" (or else the rating would have been even lower) but with few exceptions, the rest is weak. He's just making stuff up on the spot on some of these, and it shows. "Temporary Secretary" is possibly the worst song any Beatle has ever released. Amazingly he seems to have a soft spot for it, performing it live even in 2017. Score 4.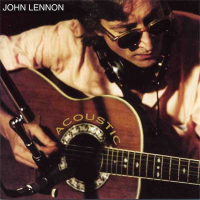 148. Acoustic by John Lennon, 1 November 2004. Acoustic demos, outtakes and live versions of 16 John songs. Only seven were previously unreleased, the other nine having been included on Anthology, making it very poor value for money. The sound quality of the demos is pretty ordinary. They are just John playing at home in the Dakota in New York on something very basic like a cassette recorder. I don't think this album does justice to the legacy of John Lennon. Score 4.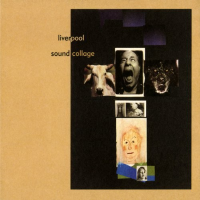 149. Liverpool Sound Collage by Paul McCartney, 21 August 2000. 'Sound collage' says it all. No actual songs. Five tracks with very repetitive drum/bass patterns overlaid with a sound tapestry, including spoken snippets of all four Beatles from their recording sessions, snippets from interviews conducted by Paul in the streets of Liverpool, atmospheric outdoor sounds, samples from other Paul McCartney music, and various other things. Sort of interesting the first time, but doesn't stand up to repeated listening very well. Score 4.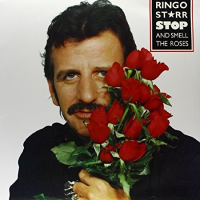 150. Stop and Smell the Roses by Ringo Starr, 27 October 1981. Another very poor album from Ringo, the third in a row. He went back to his earlier successful formula of including songs contributed by his three former band mates, but it didn't result in the hit he wanted. The songs provided by Paul and George are not very strong, and Ringo felt he needed to omit John's song ("Life Begins at 40") following John's death. The Harry Nilsson songs included are really bad, and the production overall is not great. The almost complete lack of success of the album anywhere led to Ringo being dropped from his record labels and being out of contract for the first time since 1962. Given the dire quality of his last three albums it was hard to imagine Ringo producing any further worthwhile music at this stage, but that was far from the case. Score 4.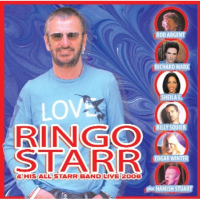 151. Live 2006 by Ringo Starr and His All Starr Band, 7 July 2008. This seventh All Star Band album is my least favourite of them. It has the same two ghastly Shiela E songs as marred the previous album, but songs by the other guests (Billy Squier, Edgar Winter, Richard Marx and Rod Argent) aren't great either. As a group of All Starrs, they don't have a great deal of star status. There are also too few songs by Ringo on the album. Score 4.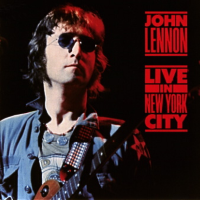 152. Live in New York City by John Lennon, 10 February 1986. John was always much more interested in the recording studio than in concerts, despite the fact that the Beatles played about 1400 shows. This concert from 1972 was from one of a pair of charity concerts he did on the same day – 30 August 1972. These were his only full-length concerts after the Beatles split. Unfortunately, this record is not very good. It's from the period when he was using Elephants Memory as his backing band and they sound like an under-rehearsed, not-very-good pub band. It's hard to understand why John ever teamed up with them. Score 4.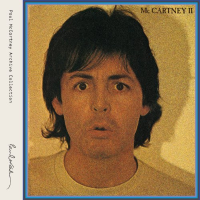 153. McCartney II (Deluxe Edition) by Paul McCartney, 14 June 2011. One of the Paul McCartney Archive Series reissues, featuring the original album remastered plus a bonus disk (5 previously unreleased songs and 3 from singles), plus another bonus disk with 8 longer versions of the album tracks, plus a DVD of videos. These are the weakest bonus albums in the Archive Series. Some of these tracks are rather painful to listen to. "All You Horse Riders" is possibly even worse than "Temporary Secretary", which I would hardly have thought possible. Score 3 for the bonus tracks.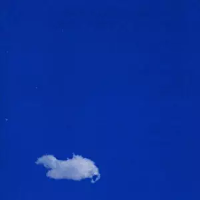 154. Live Peace in Toronto 1969 by John Lennon, 12 December 1969. The first-released Beatles-related live album. The band is John, Eric Clapton, Klaus Voormann, Alan White (later of Yes), and Yoko. With that lineup you would be justified in having high expectations. Unfortunately they were badly under-rehearsed (they had just a couple of hours on the plane, so there was no practice with drums or electric instruments), the songs were chosen mainly because they were easy to remember, the sound quality is poor, and there's far too much of Yoko's painful wailing (all of side 2, with frequent interjections on side 1). Score 3.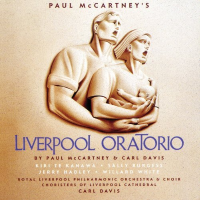 155. Liverpool Oratorio by Paul McCartney, Carl David, Kiri Te Kanawa, Sally Burgess, Jerry Hadley, Sir Willard White, Royal Liverpool Philharmonic Orchestra, Royal Liverpool Philharmonic Choir and Choristers Of Liverpool Cathedral, 7 October 1991. My least favourite album that Paul has ever released. I quite like some of his later classical releases, but this first effort at classical seems dull, boring, and at times corny. Being the first, it got a lot more attention than his later classical albums, even though some of those are much better. Score 3.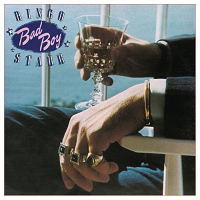 156. Bad Boy by Ringo Starr, 20 April 1978. The second of three really dreadful albums in a row from Ringo. Bad song selections, bad production and bad mixing make this the one of the worst Beatles solo studio album that actually consists of songs. It also lacked any celebrity guests, a strategy that perked up many of his other albums. I remember listening to this when it came out and thinking that I didn't feel a lot of motivation to rush out and buy Ringo's next album. But I still did, of course. Score 3.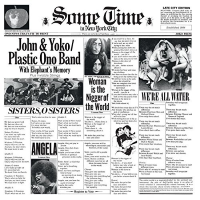 157. Some Time in New York City by John Lennon and Yoko Ono, 12 June 1972. There is not one good song on this. What a remarkable comedown from his previous album, Imagine! The backing by Elephant's Memory Band is turgid. This is worse than any other proper album by John, Paul or George. (Ringo has a worse one.) Score 3. The accompanying bonus live album scores 2, even though half of it (side 4) has Frank Zappa and the Mothers of Invention as the backing band. The two live songs sung by John are OK, but the rest is dominated by Yoko's wailing, gurgling, squawking and honking. In 1992, a posthumous Frank Zappa album called Playground Psychotics included edited and remixed versions of the John and Yoko tracks from side 4, some of them with different names (including the completely apt "A Small Eternity With Yoko Ono"), but it's no better than the original release. Actually, it's worse because Zappa edited out the best bit of the Yoko-dominated tracks: a section with the riff from "King Kong", a fabulous instrumental by Frank Zappa from the Uncle Meat album. John had cheekily kept it as part of the track called "Jam Rag", with the writing credit (Lennon-Ono)!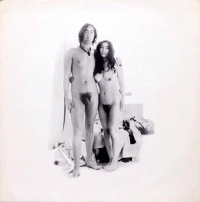 158. Unfinished Music No. 1: Two Virgins by John Lennon and Yoko Ono, 29 November 1968. This is the first of three self-indulgent avant guard albums by John and Yoko, released in 1968 and 1969, the same years as the Beatles' best albums. There's nothing musical about this collection of tape loops, sound effects, random piano plonking and tuneless vocalising. Actually, it's embarrassing garbage. The cover is notorious for its full-frontal nudity, but it's less objectionable than the contents of the record. It does have two slightly redeeming features: a couple of snatches of humour from John ("That's right dear, spit it out", after one of Yoko's belches), and the fact that it is pretty short at less than 30 minutes. Score 2.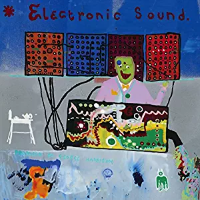 159. Electronic Sound by George Harrison, 9 May 1969. Consists of George (or somebody) fiddling with an early Moog synthesiser, creating random unattractive noises. There's no melody, no harmony, no rhythm, and sometimes not even notes, just 44 minutes of random sounds. Apparently, side 2 is a recording of some guy demonstrating the Moog synthesiser to George. Perhaps that explains why nothing about it holds the attention. On the plus side, George's purchase of this synthesiser and his experience playing with it made an important contribution to Abbey Road. The Beatles used this very synthesiser effectively and tastefully on several songs, including the white noise (the whooshing sound) over the ending of "I Want You (She's So Heavy)". But why George or anybody else thought these recordings would be worth releasing on record is quite a mystery. George himself later dismissed it as rubbish. Score 2.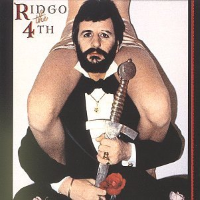 160. Ringo the 4th by Ringo Starr, 20 September 1977. Hit producer Arif Mardin was brought in to resuscitate Ringo's career, but it was a catastrophic mistake. His appalling disco and R&B-style production was utterly incompatible with Ringo's image, style, fan expectations and singing ability. Several of the songs are pitched much too high for Ringo's vocal range. With a sympathetic producer, Ringo can produce good vocals, but Mardin seems to have expected him to be a gifted singer and so just let him do it, with the result that he's out of tune all over the place. A truly terrible selection of songs, the nadir being "Can She Do It Like She Dances", a strong contender for the worst song ever released by a Beatle. Only one of the songs, "Wings", is reasonably good. This is comfortably the worst Beatles-related album that actually consists of songs, rather than noises. It is almost unbelievably bad. Even the cover is dreadful – spectacularly tasteless. I prefer listening to the random noises on Two Virgins and Electronic Sound than this but, amazingly, it's not quite the worst album ever released by a Beatle. Score 2.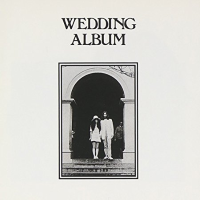 161. Wedding Album by John Lennon and Yoko Ono, 7 November 1969. Their third (and thankfully final) record of self-indulgent garbage. Hot on the heels one of the all-time great records (Abbey Road), this is a strong contender for the all-time most awful record (although I think Life With The Lions slightly eclipses it). Side 1 consists of 22 minutes of their heartbeats, plus them murmuring, moaning or shouting each other's names, with occasional heavy breathing. I'm not sure if it's meant to be interesting, disturbing, funny or erotic, but actually it's just crappy. Side 2 starts with some awful Yoko singing. "Let's hope for peace" is a fine sentiment, but the singing often strays so far away from any notes that saying she is "out of tune" is wildly inadequate. Then there are some cringe-worthy interviews about peace and violence. Again, their intent is noble, but their statements are often ridiculous, especially Yoko's. And even more so than the most dreadful music (which this record contains), interviews do not bear repeated listening. Score 1.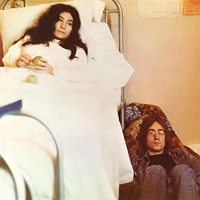 162. Unfinished Music No. 2: Life with the Lions by John Lennon and Yoko Ono, 9 May 1969. The second album of self-indulgent garbage from John and Yoko. Respondents to a survey of Beatles fans in 2014 agreed with me that this is the worst album to which a Beatle ever put his name. It might be the worst album ever released by a well-known musician. This is what you get. Yoko wailing, warbling, screeching and gurgling and John providing slabs of tuneless guitar feedback for 26 endless minutes. Yoko reading out bits of newspaper articles about herself and John, sung to a random tune, with John doing something similar in the background. Five minutes of the heartbeat of their unborn baby, which later miscarried. Two minutes of silence (the best part of the record). Yoko fiddling with the switch on a radio so that it makes an annoying scratchy static sound, for 12 minutes. Like Electronic Sounds and Wedding Album, it includes almost no melody and absolutely no harmony, rhythm or synchronization. In other words, it lacks all the essential requirements for sounds to be considered music rather than noise. It is astoundingly awful. If anybody has ever released a worse record (it would take some effort), I don't want to hear it. Score 1.
Looking at the John Lennon albums on this ranking, I can't help feeling that Yoko Ono's influence on John's work was very negative. It seems like the stronger was her role and influence, the worse was the album. The general quality of her own work is extremely low, and her very strong influence on John mostly seemed to drag him down to her level, rather than him pulling her up. Obviously, their joint avant-garde albums are beyond appalling, but even the rock albums they did jointly (Live Peace in Toronto, Some Time in New York City, Double Fantasy and Milk and Honey) are all worse than the weakest of John's solo albums (Mind Games). And it's not just that Yoko's songs pull down the average quality – John's songs on their joint studio rock albums are generally weaker than those on his solo albums.
By comparison, Linda McCartney's effect on Paul's albums is hardly noticeable, apart from her role as the subject of many of his songs. Her worst contributions were a few out-of-tune harmonies.
George and Ringo didn't feel the need to involve their partners in their music-making.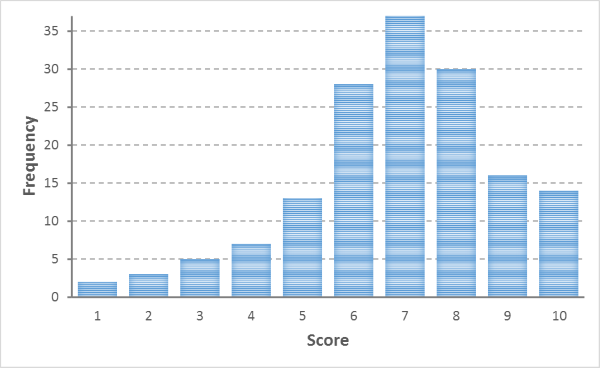 Further reading
Yagi, T. (2015). Nonlinear effects of superstar collaboration: Why the Beatles succeeded but broke up, Applied Economics and Finance 2(2), 103-111. IDEAS page